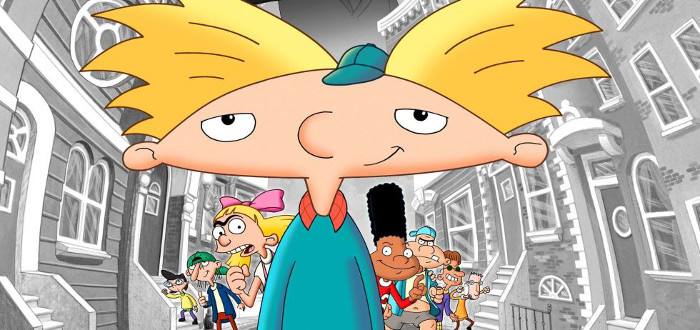 Nickelodeon Announce New Hey Arnold! Movie That Will Finish Original Story
Nostalgia is one thing, but nostalgia that clears up a years old cliffhanger? We can definitely live with that. Nickelodeon have announced that a new Hey Arnold! film is in development that finally finish the story of the show's original run once and for all.
Series creator Craig Bartlett took to Instagram to share the news, sharing an image of Arnold, Helga and co. in the jungle with the title 'The Jungle Movie' stating "It's official! The two-part, two-hour Jungle Movie is greenlit for production! So glad to be back with my friends at Nickelodeon."
The movie being subtitled 'The Jungle Movie' may seem odd, but that's actually a direct reference to how Hey Arnold! ended. The two-parter that finished the series was a cliffhanger in which Arnold discovered a mysterious map that allegedly held a massive clue to the location of his missing parents. A second feature-film that never materialised was intended to finish the story. Presumably, Bartlett has rejoined the fold to pick up right where he left off.