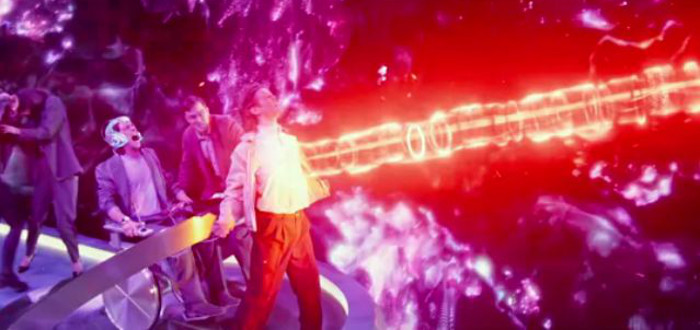 New X-Men: Apocalypse Trailer Wants To Destroy Earth
The new X-Men: Apocalypse trailer has landed, giving an even longer glimpse of the scale involved in Apocalypse's grand plan for mutant-kind.
There's nice nod to the first X-Men film in the opening moments "I feel a great swell of pity for the poor soul that comes to my school looking for trouble", which may mean Apocalypse will reference previous struggles the X-Men have encountered in the movies.
Magneto (Michael Fassbender) is notably dressed in uncharacteristically civilian clothing in some moments during the trailer, apparently have taken up work (appropriately) in a steel mill. However, the trailer is most noteworthy for showing us Nightcrawler (Kodi Smit-McPhee) and Psylocke (Olivia Munn) in action.
The trailer shows more of the variety of high-paced action scenes, too, including a rather impressive shot of Quicksilver (Evan Peters) running along an exploding floorboard.
X-Men: Apocalypse will be released May 27.