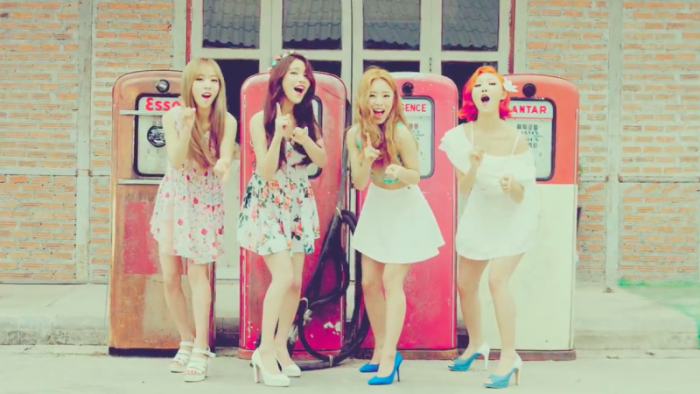 'You're the Best' – MAMAMOO – Kpop Track of the Day
'You're the best" is definitely one of our favourite songs right now! It's very upbeat and good for moving them uncoordinated shoulders along to! MAMAMOO have become one of the girl groups to watch! They have amazing harmonies and seem to have real chemistry together as a group, factors which surely have been contributing to their winning streak at music show awards.
This song is about that one-sided love that keeps you hanging on with the faintest bit of hope that there could be something.
You know the type. The one that enjoys the flirtation but takes no action. We've all been there and or maybe we've been that person. This song gradually goes from hope of being noticed to the realization of their true feelings and the liberty from that. So far, doesn't sound like a very cheery song, am I right? Seriously. Don't count this song or this group out yet though. It's a great song, with amazing vocals, rap and choreography and it's well worth a listen.
We hope you enjoy it!