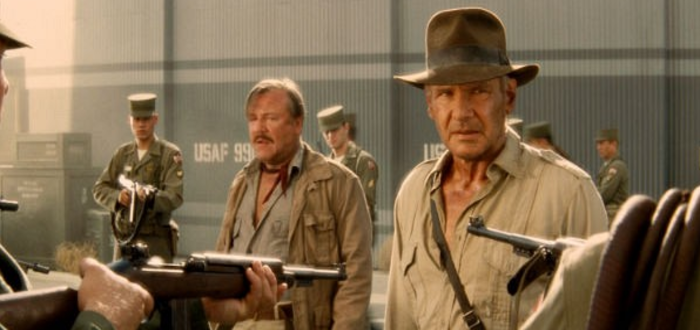 Harrison Ford Is Super Excited For Indiana Jones 5
Although we had to watch Indiana Jones And The Kingdom of the Crystal Skull through our hands, we can't help but get a little excited at the prospect of a fifth Indiana Jones movie.
We're particularly excited at the prospect of Harrison Ford reprising his role as Indy, and it appears he is just as hyped as the rest of us!
Ford recently talked about the project on Jimmy Kimmel Live and said: "The opportunity to work with Steven again, and the chance to revisit this character which has brought pleasure to so many people — not to mention me. It's great fun to play this character, it's great fun to work with Steven. I'm looking forward to it."
The film was officially announced last week and is set to be released in 2019.
Are you looking forward to this? Let us know in the comments!