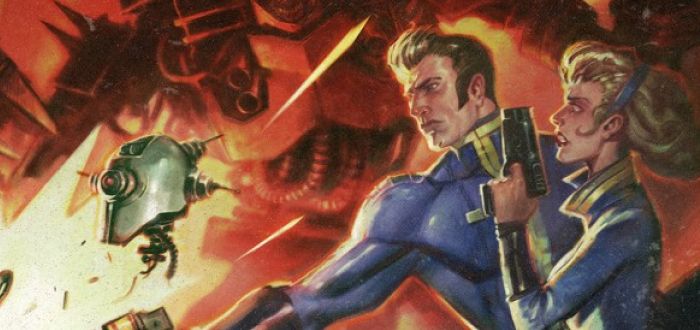 Ahead of its release tomorrow, Bethesda have shared a trailer for their upcoming DLC, Fallout 4: Automatron,  which is going to bring robot building into the Commonwealth as well as bring back the familiar robot enemy to the game, the Robobrain.
The trailer shows us some really cool stuff coming to Fallout with this DLC. The core of Automotron will be the ability to mod AI companions, with parts coming from a selection of new AI enemies. This gameplay will be introduced through a new chapter of campaign that sees players facing a mysterious robotic enemy called the Mechanist. The robotic mods look to double for armour, and weapon upgrades, too.
Automatron is due to release tomorrow, March 22.