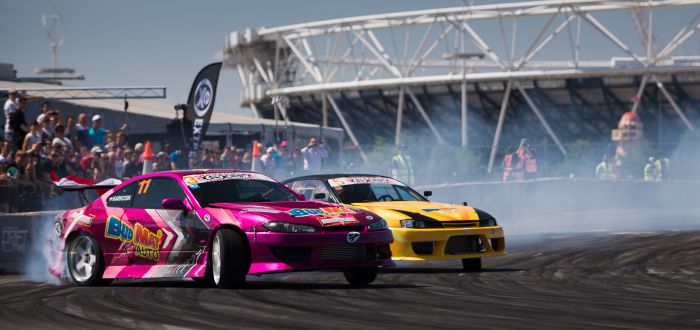 Virtual Reality games are set to take the gaming industry by storm, with EXTREME Drift Allstars (Part One), being one of the latest instalments to hit the Samsung Gear VR.
It is "a Virtual Reality experience that puts you right in the driving seat at one of the world's most exciting motorsports events. The three-part series is produced and distributed by Virtual Reality Entertainment in partnership with EXTREME."
EXTREME Drift Allstars is available in the US and Canada right now in the Milk VR Store Samsung Gear VR!
Does this game interest you? Share your thoughts with us in the comments below! We love to hear your feedback!