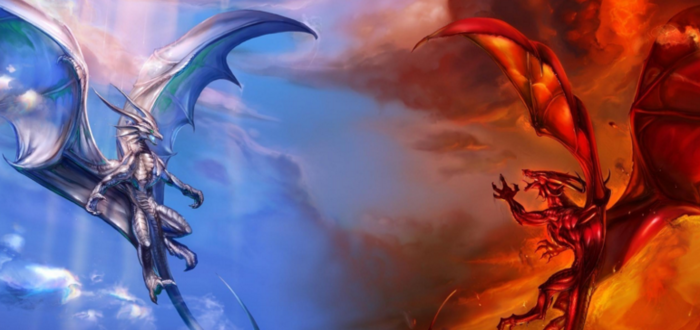 Here There Be Dragons – Style Saturday
In the spirit of girl vs boy, we're going with a red vs blue dragon theme here on this week's Style Saturday. Here there be dragon-inspired looks for any style-conscious geeks looking to fire up their usual style.
The time when we can break out our dusty sunglasses and gladiator sandals is almost upon us, so take a look at the following looks and have a think about what dragon look you can flaunt on a sunny day!
GIRLS
We don't want to be too obvious with the kind of theme we're going for, so try to go for proud dragon themed colours and then go big on your accessories to achieve this look. A simple red tunic dress (with sleeves, it IS Ireland after all!) and some bold dragon eye orange sunglasses is a bold and fierce look for any girl. Pair with black and gold sandals to hint at the scaly dragon inspiration behind your style.
Go for gold accessories and warm tones to complete the look. We chose a white scaly bangle with golden dragon heads, a metallic phone case with a huge amber dragon eye and a red NARS lip crayon to paint on a bold lip. We also added a light tote bag with a red dragon standing on a D20 to carry your phone and any books you're carrying (or any gold…).
A very versatile look, you can throw on a pair of scaly heels and you'll look smokin' hot for clubbing later on!
Dress €45 | Sunglasses €53 | Phone case €35 | Tote bag €10 | Nars lip crayon €27 | Sandals €25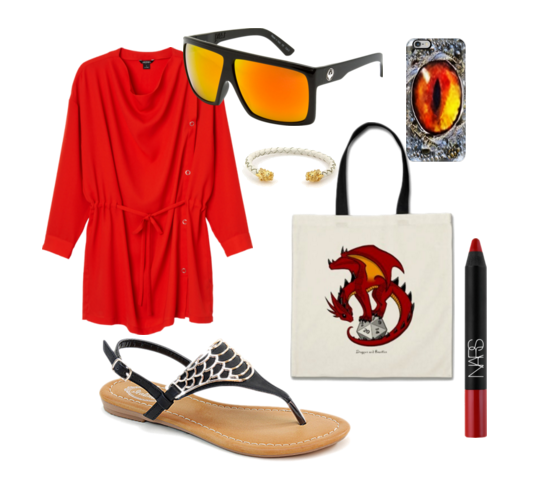 GUYS
If you're looking to incorporate some awesome dragon style into your outfit, you don't need to walk around with one of the creatures emblazoned across your chest! Like the girls' outfit, you can be much more subtle about it (even though dragons are as subtle as a sledgehammer).
We've gone for a cooler dragon theme this time, with aquamarine tinted sunglasses and a pair of scaly blue and orange dragon shoes. We brought in a little subtle dragon on the hoodie (which will no doubt keep you cosy!) and there's a small dragon insignia on the hat as well.
We figured we'd add a silver and grey beaded dragon head bracelet to jazz it up a bit, although it's totally optional and if you're not a fan of bracelets it's pretty easy (and cheap!) to find a nice dragon themed necklace online. Top off the look with a nice accessory like a scaly phone case.
Hat €8 | Hoodie €9 | Phone case €35 | Bracelet €31 | Sunglasses €19 | Shoes €105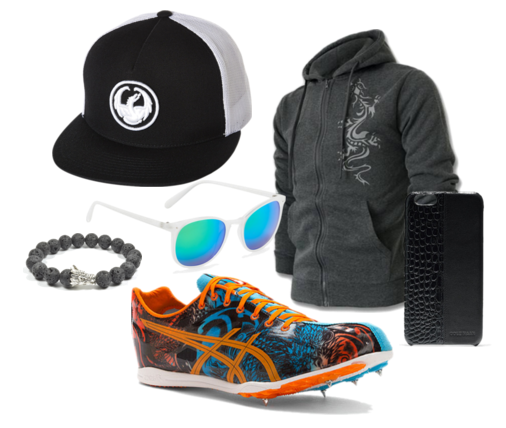 What did you think of our dragon-inspired looks? Let us know in the comments!