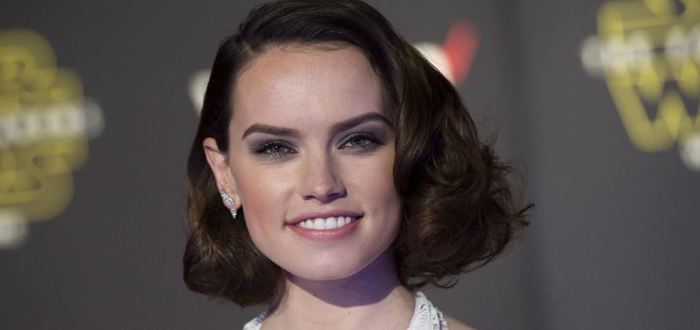 Daisy Ridley May Be Lara Croft In New Tomb Raider Movies
With the recently rebooted Tomb Raider game series, a new set of Lara Croft movies was sure to follow. Sure enough, Deadline have reported that after years of speculation, Warner Bros are moving forward with a new Tomb Raider film, and on their list of potential leads is Star Wars actress Daisy Ridley.
It must be stressed that she is one of many names, but she is definitely one that is both suitable and at the fore-front of pop culture right now, what with her being in Star Wars and all. That said, her gig with Star Wars is likely taking up most of her schedule until the trilogy is finished, what with the press tours and training. Currently filming Episode VIII right now, she isn't free from Star Wars until 2019 with Episode IX, perhaps even 2020 when all is said and done on promoting the new trilogy.
Outside of being a great actor, Ridley's finesse and choreography on-screen would make her a great Lara, but balancing anything against being a lead in something like Star Wars just might not be possible unless it's a smaller indie film – which, this definitely will not be!
The Tomb Raider game series began anew with Tomb Raider in 2011 to widespread praise. The second in these new adventures of Lara Croft, Rise Of The Tomb Raider, released on Xbox One last year, with a recent PC port and a PS4 release scheduled for later this year.
Angelina Jolie previously took up the Croft mantle for a pair of Tomb Raider movies in 2001 and 2003, the latter of which, Tomb Raider: The Cradle of Life, has become infamous for being one of the worst video game movies ever made.
Who would be your pick for a new, cinematic Lara Croft? Let us know in the comments!