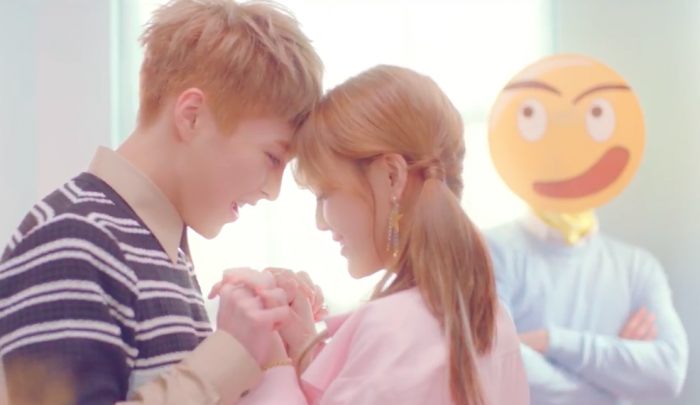 Today's Kpop track of the day is from AOA's rapper Jimin and features Xiumin from EXO!
The song is called 'Call You Bae' and it's part of Jimin's solo project called 'Outfit of the Day'.
This was also Xiumin's first time doing a duet with a female singer, and he expressed how excited he was in a teaser video uploaded by FNC Entertainment.
It's got an adorable music video, full of bright colours. Jimin and Xiumin play a couple, but not everything is going so well in their relationship. It's also quite upbeat, perfect for spring time weather (if you're lucky enough to have that right now!)
What do you think of their collaboration? Let us know in the comments!