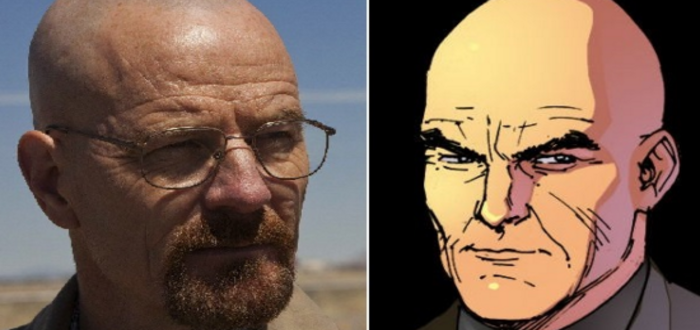 Bryan Cranston Was Definitely Considered For Lex Luthor In BvS
It has been confirmed by Batman V Superman director, Zack Snyder, that Emmy-winning actor Bryan Cranston was considered for the role of Lex Luthor before Jesse Eisenberg snatched it up.
Cranston himself publicly expressed interest in the part and fan enthusiasm was off the charts before the official casting announcement was made for Eisenberg.
It would've been very interesting to see Cranston as one of DC's most notorious villains, but Eisenberg did the role justice anyway.
Commenting on the matter, Snyder told EW: "We talked about the usual suspects that you would imagine; any actor who has been bald, probably. Bryan Cranston would have been great, right? And by the way, he's an amazing actor. Can you imagine how different the movie would be?"
At first, Eisenberg was being considered to play Superman pal Jimmy Olsen, but he was so intense during the audition that Snyder just had to go with him for the much more prominent Lex Luthor.
What do you think? Do you prefer Eisenberg's Luthor or would you have loved to see Cranston in the role?