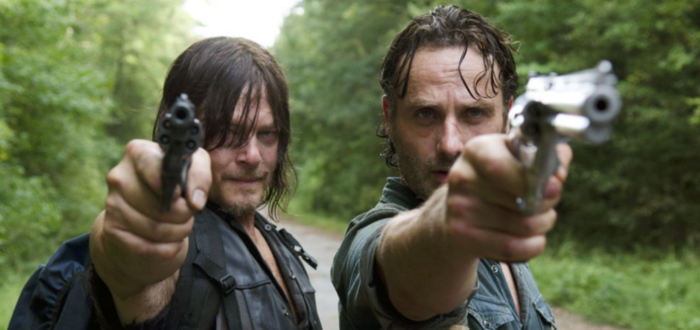 We're coming to the end of The Walking Dead season 6 and, with only a few episodes left, we're getting antsy for the highly anticipated finale.
AMC has announced that the popular show will conclude its sixth season with a 90 minute extended episode.
This isn't the first time that the show has gotten an extension, with the electrifying season 5 finale also getting the extended treatment.
The finale has been described by cast members as horrifying and several actors were reportedly ill after reading the script which no doubt has a lot to do with Jeffrey Dean Morgan's arrival as the villain, Negan.
Are you excited about the 90 minute special? Let us know your thoughts in the comments!