Black Widow Receives More Representation In New Toy Line
What with the controversies surrounding female characters in toy sets over the past couple of years (like Rey's omission from the Star Wars: The Force Awakens Monopoly set for instance), we've come to expect that progress in this field would go at a glacier pace.
We're happy to report that, after being denounced for excluding female characters, companies like Hasbro are finally waking up to what consumers want. Civil War's Black Widow is included in their 3.75 inch line as well as their 12 inch figure series.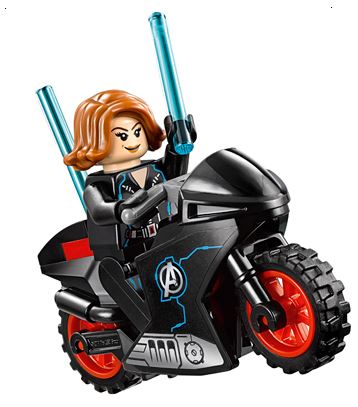 Hasbro will also be featuring her in their Super Hero Mashers line in an assortment pack with Ultron and the Hulk, and in a Super Hero Adventures Figure 2 pack as well.
Mattel, too, is giving her her very own Hot Wheels character car and Disney is featuring her in one of their PVC Figure play sets with the rest of the team. The Crossbones Hazard Heist set from Lego comes complete with her motorcycle as well as fellow team member, Falcon.
Funko, Dorbz and Mopeez all have Black Widows set for release. And, if you'd like to see this badass as a vegetable, you can buy PPW Toy's Black Widow Mrs Potato Head.
Finally, Her Universe debuted an Avengers-inspired clothing line that heavily features Black Widow. Must stop self from internet shopping…
Hurray for representation!