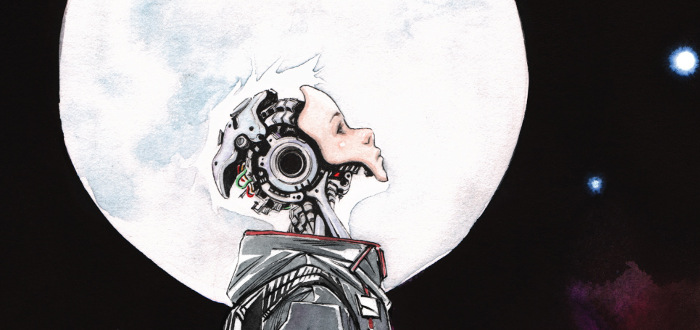 Writer Added For Sony's Descender Adaptation
The adaptation of Jeff Lemire and Dustin Nguyen's robotic sci-fi epic Descender has enlisted a screenwriter in Jesse Wigutow. The news comes from The Hollywood Reporter, who report that the Tron 3 writer has joined Sony's film.
What's odd about Wigutow is that three of his major credits, Tron 3, The Crow reboot and an adaptation of Brian Michael Bendis' Fire, never made it to screen for reasons outside of his script. Here's hoping this isn't the kiss of death for Descender!
A consistent big seller for Image Comics, Descender is the story of a young boy robot who is trying to find a home in a universe is the throes of a battle against artificial intelligence. If you've seen the film A.I., Descender is very similar in tone and feel, but with a much bigger scope and plenty of philosophical discussion on the nature of artificial intelligence and love.