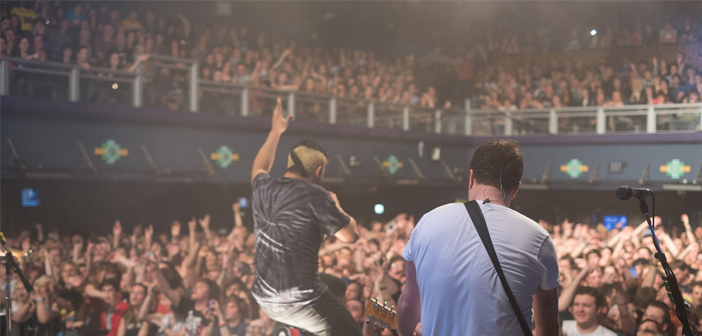 More upbeat pop-punk today with one of the most energetic bands in the genre, Patent Pending!
I've spoken before about how I generally prefer the style of pop-punk played by the earlier bands around the turn of millenium, but the sad thing about that is that the dudes are all kind of old now. Sure, there's bands like New Found Glory and Less Than Jake who can still whip crowds into a frenzy, but generally most of the bands from my childhood are hitting their forties now, and it's just not the same.
Thank god then for Patent Pending, who have one of the most energetic performances I've ever seen with some hella catchy tunes! The video for 'Classic You' was filmed while on their 2013 tour with Bowling For Soup (which I was actually at! Right down the front, too). They're a bloody brilliant live band, so if you ever get the chance to go to one of their shows, absolutely do because it's a great experience. For now, you'll have to content yourself with shoving this tune down your ears and humming along.