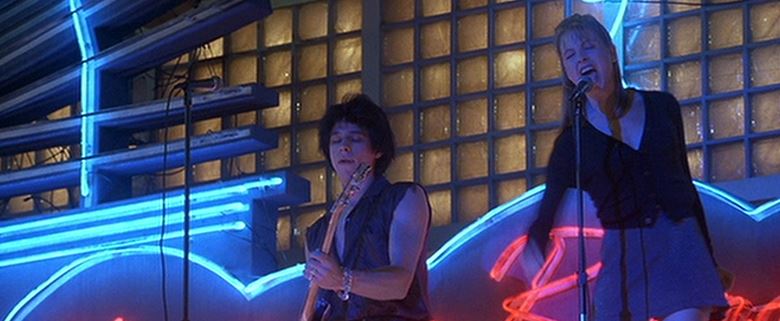 Movies become infinitely better when they have a stellar soundtrack and Empire Records is no different as it boasts a kickass final song by Coyote Shivers – 'Sugarhigh'.
Say what you want about the movie itself, but it has one of the best soundtracks of any movie that came out of the 90s. Other great hits on the soundtrack include 'Free' by The Martinis, 'Here it Comes Again' by Please and 'I Don't Want to Live Today' by Ape Hangers.
The album itself peaked at #63 on the albums chart but, in my opinion, should've been much higher. However, this little gem of a movie didn't receive that much attention at the time but has since become somewhat of a cult film.
Cheer up your Wednesday and get over that mid-week hump by checking out Coyote Shivers – 'Sugarhigh' and, if you're in the mood for a nostalgic 90s rollercoaster, check out the rest of the album too.
And remember: Damn the man, save the empire.