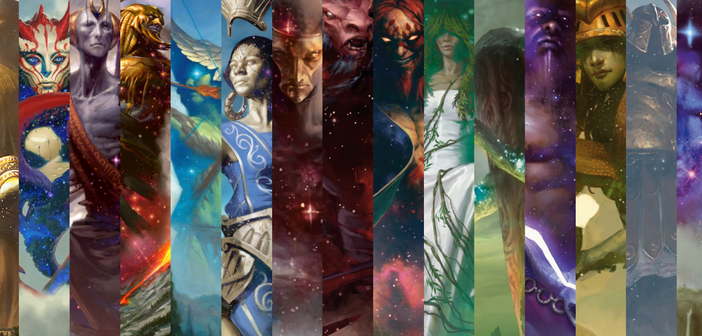 Theros Block, Magic The Gathering Art: Gallery
What I know about Magic the Gathering could probably fit on one of those sticky page tabs. I have played the game both the physical and digital releases and I can certainly appreciate the skill and dedication players show to it.
As evident of my lack of skill or knowledge in the area I only stumbled across the artwork for the 'Theros' release for the series. The block/bundle was first released in 2013 with two additional sets following the first.
I have to say the lore and art is one of my favourite things about the card game series and it doesn't take an art expert to recognise the beauty in the cards. Check out some of my favourites in the gallery below now:
Art by, Jason Chan, Ryan Barger, Peter Mohrbacher, Eric Deschamps, Chris Rahn, Jamie Jones, Daarken and Slawomir Maniak.
Editor-in-Chief, part-time super villain and hoarder of cats. If you can't find me writing, I'm probably in the kitchen!