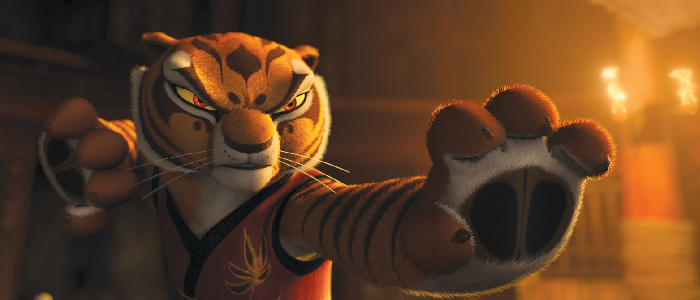 Style Saturday: Everybody Was Kung Fu Fighting
Kung Fu Panda is a great franchise. It teaches kids they can take their passions in life and make something great of them. It teaches them they don't have to fit into molds stipulated by society and that being different is OK. It is also gorgeously animated. The designs are simplified yet clever. It might not seem it, but it's the perfect inspiration for some great makeup. Having recently watched Kung Fu Panda 3, I couldn't help but really like the bad guy, Kai. So today I've got a wearable look based on him, and a more adventurous one based on the lovely Tigress.
KAI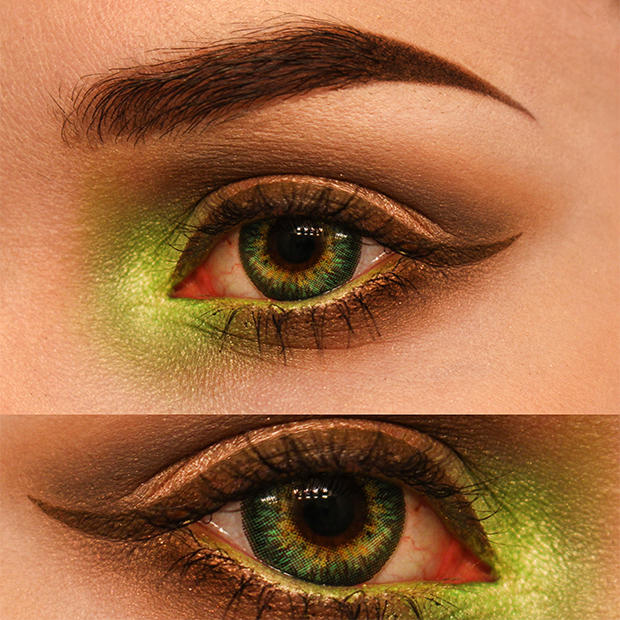 In the new movie, we're introduced to Kai, the new villain who has come back from the spirit realm seeking revenge after being trapped there for 500 years. He's incredibly big and menacing, and actually reminded me a lot of Lobo (it might be the hair). The animation of his fighting moves is absolutely gorgeous, as are all the jade stones he collects (despite their origin being incredibly sad). I was inspired by all the jade and the green glow of chi for this look. The smoked out green contrasting with the browns and greys really help to simulate something glowing.
If you're not used to wearing a lot of colours in your makeup and want to start incorporating more of them, doing a neutral eye with a splash of colour is a great way of introducing more colours gradually into your looks.
TIGRESS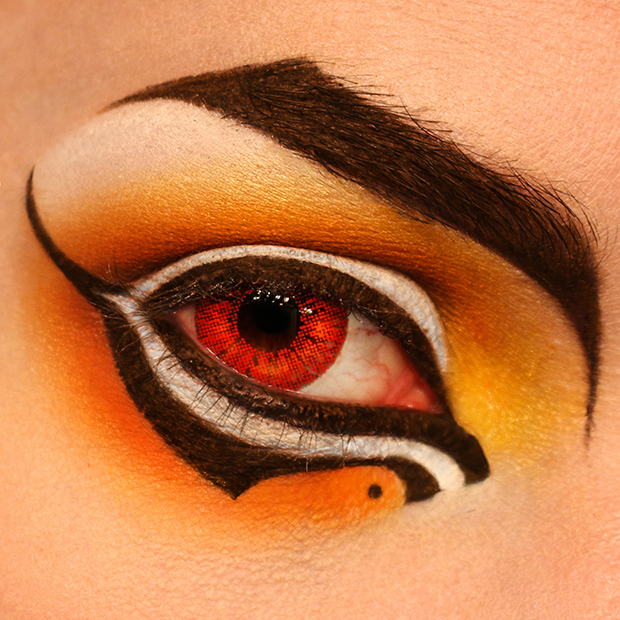 Stripey baby! It's easy to figure out why the little panda was so fascinated by Tigress and her stripes in KFP3. Her design is subtle and very elegant, but more importantly, unique to her. She's disciplined, extremely loyal to her friends, and, above all, she's fierce. So naturally, some killer eyeliner is in order.
This is a bolder look, but elements from it can be taken into your everyday makeup, like the colour combination. I also didn't use any mascara so as to not detract from the line work I did. Sometimes things like applying mascara become automatic to us, but if you've done some really nice line work, you won't want a big wall of lashes just covering it up!
Who's your favourite character from Kung Fu Panda? Let us know in the comments bellow!