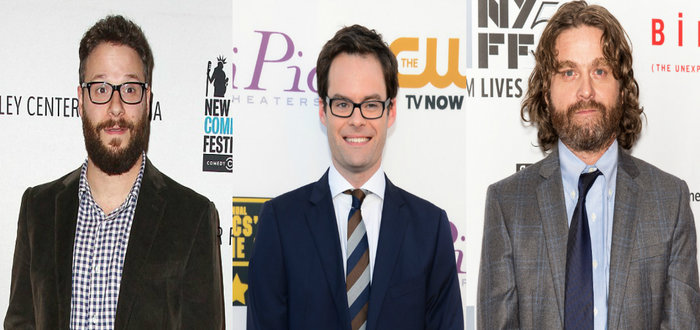 Space Movie Starring Bill Hader, Seth Rogen And Zach Galifianakis In The Works
The Somethings is a horror/comedy that has the combined talents of Bill Hader, Seth Rogen and Zach Galifianakis and it's just the sort of team up that we've been waiting for. On their own, all of them are pretty funny but together it can either be a case of too many cooks spoil the broth or juuuust right.
The movie is being directed by Rodney Rothman, who is most well known for 22 Jump Street and the not so well received Grudge Match. The story follows a crew of male astronauts who have been stuck together for 5 years when they come across a ship.
Rothman spoke to Collider and said this about the movie:
"[It's] about four guys in space who have been there for five years and hate each other and it kind of becomes Alien." He says he wants to cast "a couple of the really funny actors I know and then a couple other left-field actors. And they basically end up boarding a ship that has women on it. It's the first time they've seen women in five years. And then shit just goes crazy."
From that statement alone, people are sure to get a bit iffy as to whether it will work or not. However, if his earlier work is anything to go by, we may be pleasantly surprised.
The movie is still in its pre-production stage and doesn't have a release date as of yet.