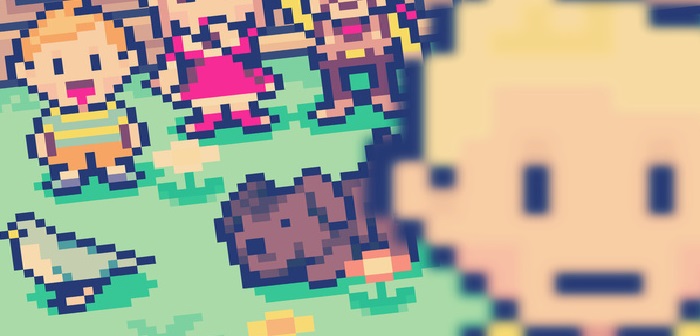 Mother 3 May Be Releasing In The West After 10 Years
Mother 3, part of the Mother/Earthbound role playing series (can get confusing, I'll explain at the end), was only released in Japan when it came out ten years ago, However if a few separate but similar rumours turn out to be true, then we might finally see it's release in the West. The game will supposedly be released as a Wii U Virtual Console title this year as a celebration of it's 10th anniversary.
Emily Rogers wrote "Don't be surprised if Nintendo celebrates a game's 10th anniversary this year" with a picture of Kumatora from the franchise, but her account has now been deleted. Another rumour said that Mother 3 was in the final stages of being localized by Nintendo of Europe. A separate source apparently told Eurogamer that the rumour is real.
Right so let's explain the names of these games. In Japan it's simple, Mother 1 was followed by Mother 2 and then Mother 3. In the west Mother 1 didn't get released, but Mother 2 was released under the name Earthbound. Then just last year Mother 1 got a western release as a Wii U Virtual Console title (lending credit to this rumour) under the name Earthbound Zero. It's likely if this rumour is true Mother 3 will get an Earthbound name as well.
How do you feel about this news? Are any of you fans of Earthbound who would be looking for to playing this? Let us know in the comments below.