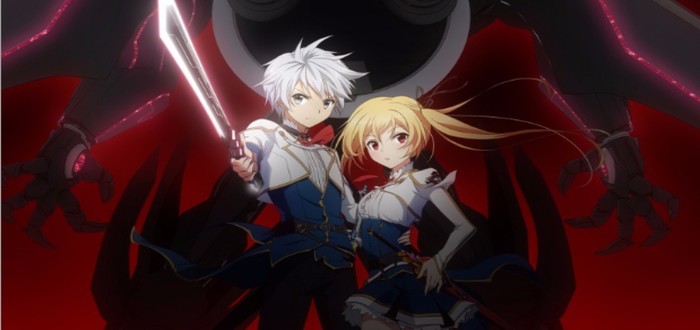 Fairy Drag-Rides – Otaku Digest
Welcome one and all to another instalment of Otaku Digest. The winter season has been pretty fruitful in terms of good introductory episodes for new anime but will they keep up that pace for the entire series?
We are about the begin the epic game of catch up that we play at the end of each season here on Otaku Digest but the main thing we care about here is first impressions. So far there have been many hit or miss episodes, just plain no way episodes and some fantastic first episodes that renew our love for anime when discovered.
For now though let's get back into the swing of things with only two titles this week since we are rounding out the season, this week's anime are Rilu Rilu Faitilu: Yoursei no Door and Saijaku Muhai no Bahamut.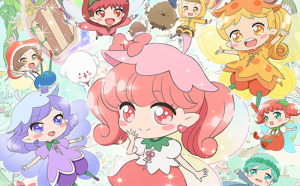 Rilu Rilu Fairilu: Yousei no Door
Kicking things off this week with a light-hearted title Rilu Rilu Faitilu: Yoursei no Door is a kids, magic and fantasy anime which began airing on February 6, quite a bit later than most series in the winter season.
The narrative of the anime focuses on the Fairilu which are fairies of flowers. Other beings like insects and mermaids are born from the Farilu Seeds. Each of these individual Farilu are born with their own key, a key that is especially for them, they must go out and find the doors that fits their key and their key only. Once a Fairilu passes through their door they mature, the doors are related also to the human world.
This anime is actually a collaborated multimedia character project between Sanrio (who in case you did not know make Hello Kitty) and Sega Toys, a new collaboration that will have an anime series, books, merchandise, events and even a game.
First off let's begin with yes this is a kids anime, there is no shame in enjoying these types of anime as they are usually the most enjoyable. Also yes, this is a complete cash cow from an outsiders glance, the fact it is literally a series created in a collaboration between two major toy companies does not limit how great it could be or on the downside how much of a sell-out it is, we're judging the episode not the creators here.
Obviously there is no shock here but this episode was all kinds of adorable, it is not a shock coming from a kid's anime and especially not a surprise considering one of the makers behind it has created one of the 'cutest' and most loved characters of all time.
There really is not much to this episode bar being overly colourful and adorable.
There is an abundance of well animated characters and even a trace of a story in there somewhere but it is definitely simple and clearly made to grab a child's attention with the individually colourful characters and a beautifully animated surrounding. You can see the commercialisation of the anime however a child may not but as an adult watching it's very clear and in your face when they really want to sell some toys.
Will I Continue to Watch: Adorable and well animated but not enough to keep our interest.
Saijaku Muhai no Bahamut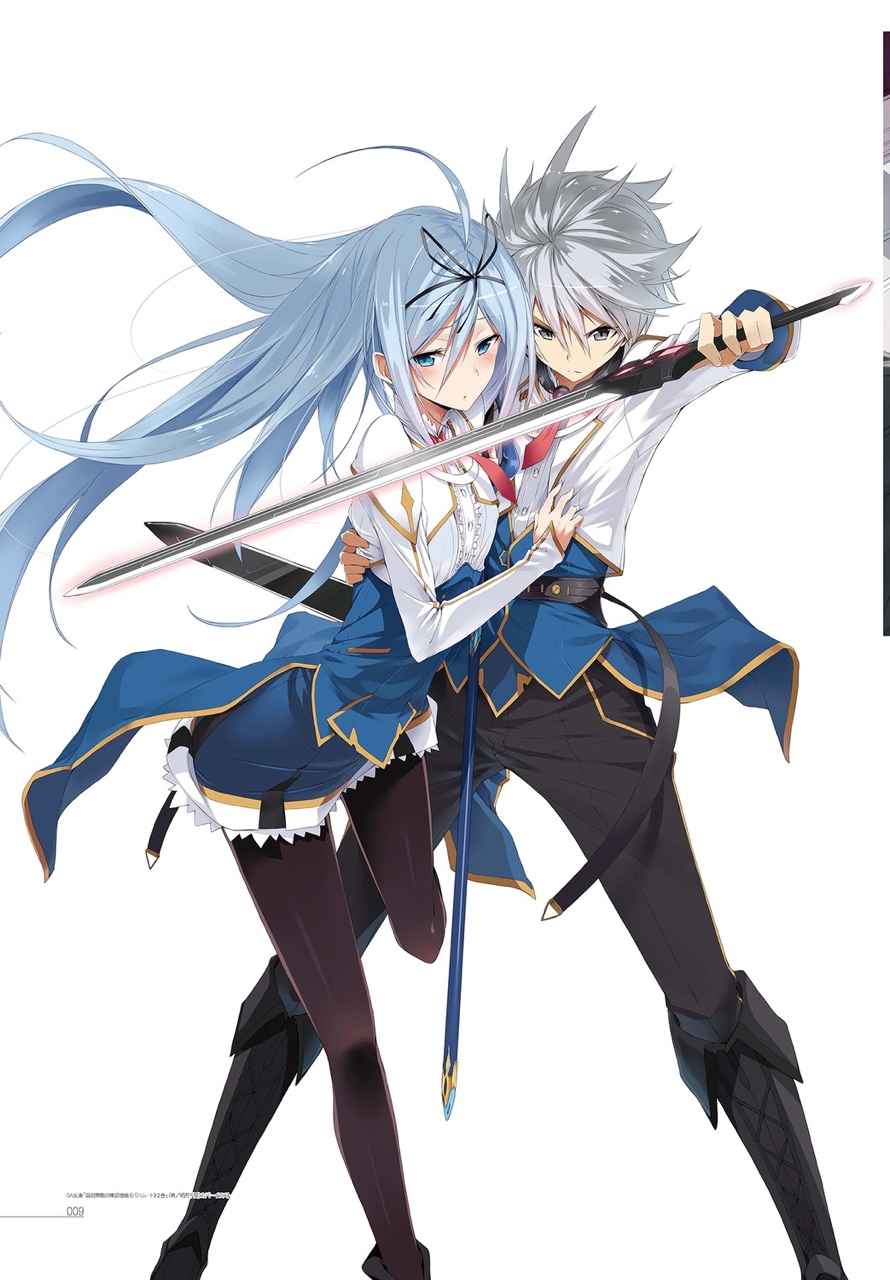 Next we have the action, fantasy, harem, romance, supernatural and ecchi anime Saijaku Muhai no Bahamut or Undefeated Bahamut Chronicle which is based on the light novel of the same name and originally aired on January 11.
From the narrative of the novel we follow the former prince of the overthrown Arcadia Empire named Lux. Things do not go well for Lux even after the rebellion when he accidentally intrudes on the female dormitory bathroom and comes across the newly crowned princess Lisesharte completely naked.
She challenges the unlucky prince to Drag-Ride duel. These are ancient mechanical weapons which have been exhumed from ruins all over the world. Once known as the strongest Drag-Knight Lux is now known as the undefeated weakest as he will never attack during a battle. Following his duel with the princess Lux winds up at the all-female academy where royals train to be Drag-Knights.
Just from the description and for the fact of what genres it we all know what is coming our way with this anime, the fan service approach and it is rampant in this episode. The opening scene where the rebellion is described, is well made and visually fantastic and leads us into a somewhat upbeat opening theme with an array of action shots and just to get them in there, a few fan service shots to boot. This lead in is then met with a fan service moment to beat all other moments when Lux literally crashes his way into the female bathing room which oddly although a fan service scene, is also a part of the narrative and is used for more comic relief than sleaze.
As for the actual action side of this anime it was done very well and although this is a supernatural anime it did borderline the mecha genre with the 'Drag-Rides' armour that they utilise to fight. This scene however has to be the best part of the entire episode with the exception of some of the comic relief characters they threw in there for good measure.
Will I Continue to Watch: Yes, if they can keep that pace between action and storyline development
What have you watched this season? What should I be sticking with? Let me know in the comments below!