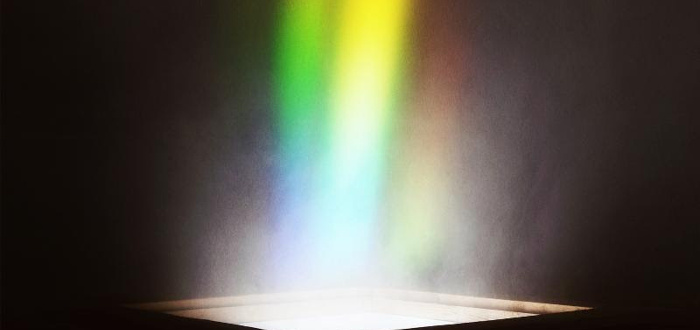 I'm a firm believer that if you can't find good new art, you aren't looking hard enough. I believe this with all facets; comics, movies, literature, music, all of it. As such, we're just over six weeks into 2016 and there's a small pile of quality records already clambering for attention on my iPod. Here's a few of my favourites!
(Note: some of these songs were released last year but are, as of now, the only songs on YouTube to represent their respective releases!)
Daughter – 'Numbers'
English folk band Daughter are first up with their new slice of somber, Not To Disappear. Although "indie folk" is the easiest characterization, the troupe are a gentle blend of guitars, electronic beats, ethereal vocals and just a dash of post-rock. Not To Disappear is very much a sequel to 2013's If You Leave, experimenting with layering and what can be humanly done with three members. Not altogether unlike country-mates CHVRCHES, Daughter are another of the new wave of stylized indie that refuses easy classification and their sounds continue to be all the sweeter for it.
Megadeth – 'Dystopia'
I didn't want to like Dystopia. Dave Mustaine has done nothing but aggravate in the media and his musical output has been severely lacking these past few years. But yet, somehow, someway, with the latest Megadeth lineup, Mustaine has managed to craft a decent record. Better than decent, actually – good, genuinely good. The second song, 'Dystopia', is one of the highlights of a slightly lacking first half. The second half, though, is something worth earning by listening yourself. Recommended.
Bloc Party – 'The Good News'
The new Bloc Party album, Hymns, has gotten a very mixed reaction so far. And for good reason, it's a spotty listen for sure. Sounding a touch too close to singer Kele Okereke's solo work for its own good, the indie rock band almost feel a little restrained during the bulk of the record. Single 'The Good News' isn't an exception to this, but it does have a good solid slide guitar groove to anchor it in Bloc Party territory. The band may want to let Okereke write less songs on his own next time.
Rhianna Feat. Kanye West, Paul McCartney – 'FourFiveSeconds'
A leftfield single, 'FourFiveSeconds' is like a game of odd one out for pop music. Yet, I have to admit, the collaboration works. Rhianna continues to be a powerhouse, Kanye is Kanye and a former Beatle is, well, a former Beatle. I'm a little unsettled overall with how I feel about Anti, Rhianna's latest full-length. But this single works, certainly enough to make me want to show it off when I get the opportunity.
David Bowie – 'Lazarus'
There is literally nothing to be added to the discussion surrounding anything of David Bowie's at the minute. Still reeling from his passing, Blackstar is a testimony to the deeper palpatations of the artist as he dealt with his impending doom. We'll never know every little corner of this record, but that makes it all the sweeter.
Ulver – 'Moody Stix'
Few bands wander darkness like the ever-experimental Ulver. Each of their albums is a nightmare unto itself and ATGCLVLSSCAP is no exception. Listen with the lights off and embrace the shadows.
Steven Wilson – 'Sunday Rain Sets In'
Ending this playlist on a high note, Steven Wilson is back with 41/2. The Porcupine Tree frontman continues to do whatever he fancies with his incredible audio skills and we keep being entertained. Beautiful, contemplative, reflective – 'Sunday Rain Sets In' is a highlight on an LP filled with highlights as per usual.