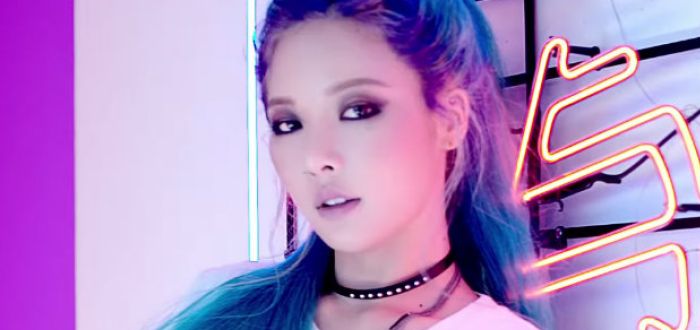 Our Wednesday K-pop track of the day is Hyuna's sexy dance track 'Roll Deep (Because I'm The Best)', featuring Ilhoon from BTOB.
Hyuna can be described as the Marmite of K-pop: you either love her or hate her.
New/Non-K-pop fans might recognise her as the girl in the subway from PSY's 'Gangnam Style' (if they haven't blocked that song from their memories yet!).
Hyuna frequently receives hate for being too sexy and provocative, but she's proud of it and doesn't seem to be giving up any time soon. You can check out the English translation here, but basically the song is Hyuna bragging about being the best, and how the haters can't touch her, everyone is just jealous.
Also, you'll be pleased to know, Hyuna is Ryan Reynolds approved.