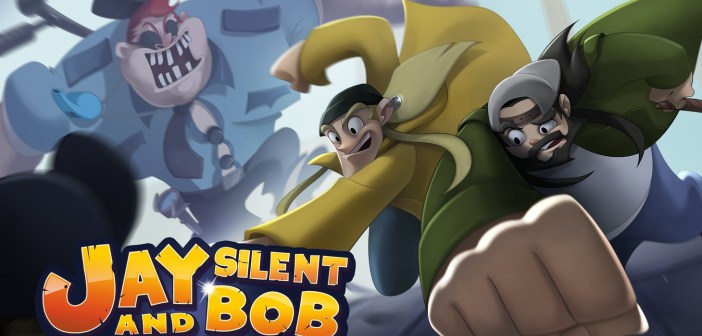 Kevin Smith has launched a crowdfunding campaign on Fig along with Interabang Entertainment to bring his iconic Jay and Silent Bob characters to their very own video game Jay and Silent Bob: Chronic Blunt Punch. The game aims to be a sort of fighting game with a conversation system where characters essentially out trash-talk each other as well as incorporating elements of beat-em-ups. Not much except character designs and screenshots currently exist but seeing as they're in pre-production on a crowdfunded game, it may be a while before we see any video of how it plays.

They're currently asking for $400,000 and the lowest tier to actually get a copy of the game is $18. What's more is if you're a big-shot with a wad of cash, Fig is a platform in which you can invest real money with the possibility of making a return on your investments.
The game is expected to ship in Q1 2018, granted it can hit it's goal. You can check out the Fig page by clicking here!