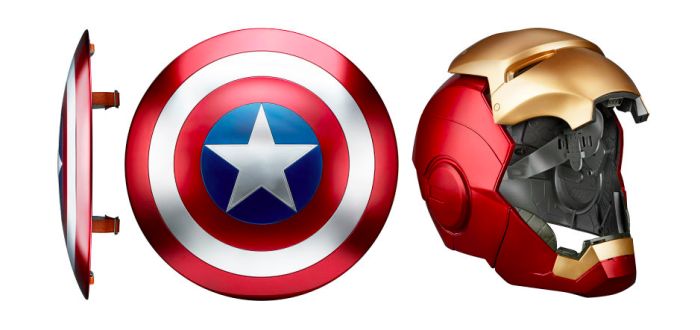 Hasbro and Marvel's New Cosplay Accessories
Hasbro and Marvel have teamed up to release their own set of  new cosplay accessories or as they describe them 'role play' accessories, and shock horror, they're actually not going to cost you an arm and a leg!
Now these two items won't be hitting the stores until autumn this year, but it just means you'll have plenty of time to work on those suits of yours before getting these final awesome pieces for your cosplay! For now, the two items being released are an Iron Man helmet and a Captain America shield.

The Iron Man helmet is full sized and features a removable face plate, light up items (although not specified which, we can only guess that maybe it might be Iron Man's eyes?) and some sound effects. Although, the draw back for the helmet is that it's not animated in any way so you'll have to remove the face plate yourself and pop it back on whenever you want that full look.

Cap's shield is 24 inches in width, the exact size of the shield in the Marvel movies, and has a faux metal finish along with adjustable straps on the inside so you can wield the weapon just like the man himself!
Both items will be available for around $100 and will be released around autumn!