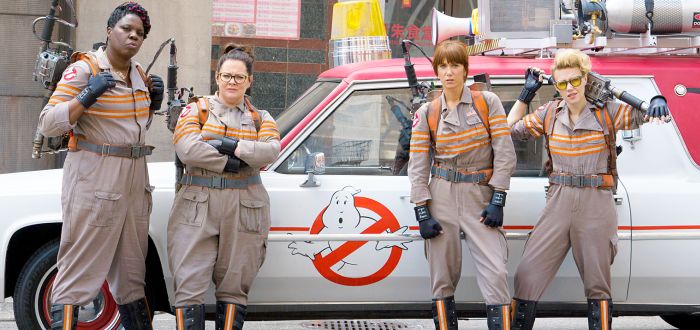 Ghostbusters Announcement Trailer Released
When theres something strange, in your neighbourhood. Who you gonna call? Hopefully the police was your answer. Unless you're lucky enough to live in movie-land where you can call the Ghostbusters. You can check out their new Ghostbusters announcement trailer below.
https://www.youtube.com/watch?v=jBxhNktUCLc
"Erin Gilbert and Abby Yates are a pair of unheralded authors who write a book positing that ghosts are real. A few years later Gilbert lands a prestigious teaching position at Columbia University, but her book resurfaces and she is laughed out of academia. Gilbert reunites with Yates and others when ghosts invade Manhattan and she and her team have to save the world." – Comicbookmovie 
The Ghostbusters reboot features an all female line-up starring Kristen Wiig, Melissa McCarthy, Kate McKinnon and Leslie Jones supported by  Chris Hemsworth, Bill Murray, Sigourney Weaver and Dan Aykroyd. 
The full Ghostbusters trailer will premiere March 3.