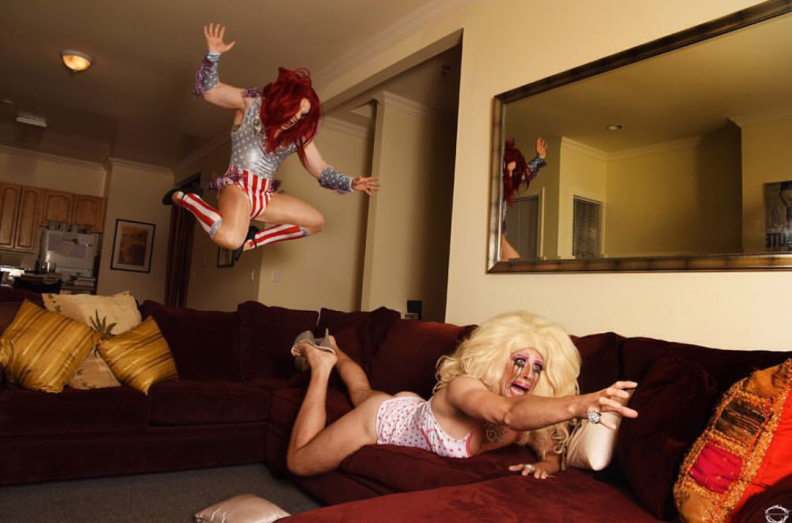 GaymerX Does Pokémon With Chaka Corn
We love Pokémon! We love Conventions! We love shows! So when drag performer Chaka Corn combined it all at GaymerX we lost it! Things are going to get sickening!
No stranger to geek themed performances Chaka organises regular shows combining her fierce performance skills with video game and geek inspired routines, she's even showed off her deadly prowess with a Mortal Kombat night. Her latest performance is inspired by the Pokémon series taking on the role of Cerulean City Gym Leader Misty in a battle for honour, love and even a little revenge. Chaka took to the stage at GX3: Everyone Games December event held in San Jose, California.
"GX (short for GaymerX) is an annual convention focused on games and gaming culture – Video Games, Tabletop Games & Card Games.
We focus on creating a fun and safe space for gamers and gaymers of all identities to have fun and hang out with like minded folks. GX is a "queer space", in that many of the panels revolve around queer issues or queer devs, but GX is made for everyone and everyone is welcome!"
For more information and to follow Chaka Corn check out her official Facebook profile.
Editor-in-Chief, part-time super villain and hoarder of cats. If you can't find me writing, I'm probably in the kitchen!