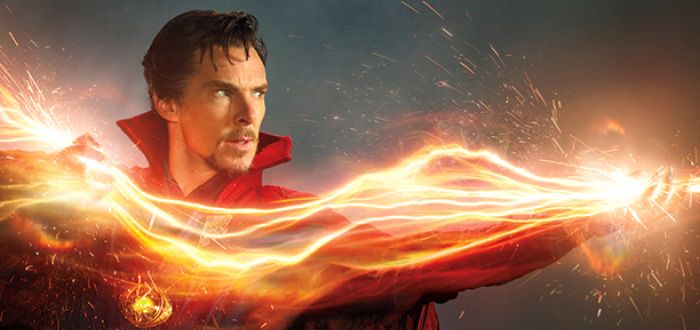 Doctor Strange London Set Footage Shows Cumberbatch In Action
Filming for Doctor Strange is well and truly in motion, as the cast recently took to a London street so film some out-door shots ahead of the movie's November release! Check out Benedict Cumberbatch and Chiwetel Ejiofor in the awesome Doctor Strange set footage in the video below.
The footage shows a makeshift New York City set in London. Doctor Strange's home is in New York, so it's likely these scenes will include his homebase, perhaps in the second half of the film after Strange has returned home. In his origin story, Strange journeys the world for a cure to a hand impediment, leading to him being endowed with great powers while homeless. Eventually, the character finds his way to New York City which becomes his homestead city.
There were images released late last year showing Cumberbatch filming in Nepal. With those pictures and now this footage, it looks like they're filming the bulk of the story in chronological order. How long each part is, remains to be seen
Are you hyped for Doctor Strange's release this winter? Let us know, in the comments below.