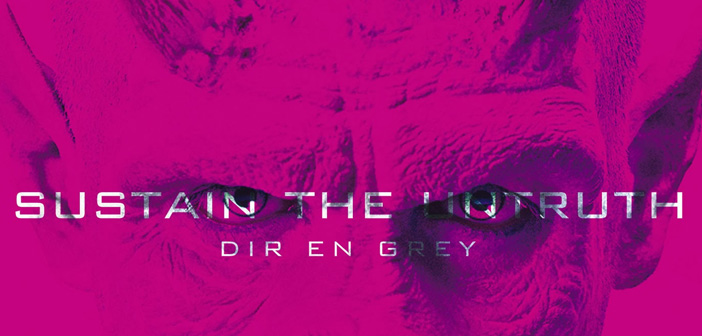 Declan actually liked the song I chose yesterday so let's go to the opposite end of the spectrum and choose something that'll have him question why he lets me write for The Arcade. Yep, it's Japanese avant-garde metallers Dir En Grey!
'Sustain the Untruth' is a fantastic song for the discerning metalhead, with sludgy guitars, deep bass, pulsing dark ambience in the background and renowned vocalist Kyo bringing his entire vocal repertoire to bear with an assortment of crooning cleans, low growls and banshee screams. It's essentially a melting pot of gothic metal, djent and death metal elements, and it's unlike anything else you're likely to hear today.
It's also one of the only Dir En Grey songs I can actually share on the site because the music video isn't obscene or horrifying in some way. It's dark, experimental and to be honest, I just wanted to share some Dir En Grey cause man, I just really love that band.