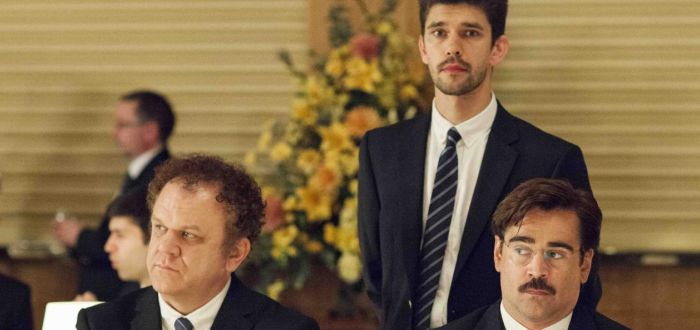 Official Trailer Released For The Lobster Starring Colin Farrell
The Lobster is probably one of the weirdest movies I've heard of in a long time. It's set in a mad dystopian world where people only have 45 days to find their true love. If you fail to find your true love in that time, you get turned into an animal.
Yeah, pretty weird. The movie's name derives from the fact that is you are allowed to chose the animal you will become if you fail, and Colin Farrell's character chooses a lobster. It also stars John C. Reily, Rachel Weisz, Lea Seydoux, Ben Whishaw and Olivia Colman.
The movie has gotten a number of favourable reviews at the AFI festival and last year's Sundance Film Festival. The Lobster releases in cinemas on May 11.
https://www.youtube.com/watch?v=PNkvCtLnl9g
What do you think of the trailer? Does it have you interested in seeing the movie? Let us know in the comments below!