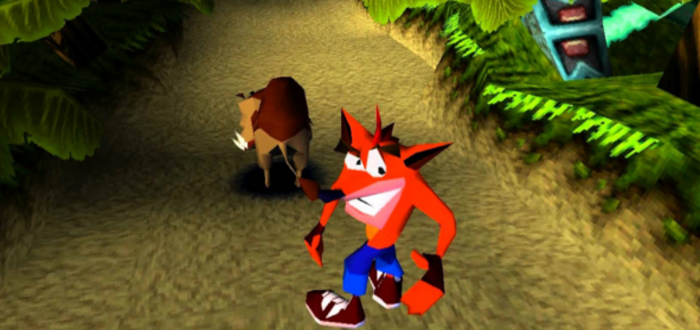 by Anthony McGlynn and Mary McFadden 
It's been years since we've been treated with a Crash Bandicoot game, but now Sony seems to be teasing a return for everyone's favourite bandicoot.
The Middle Eastern branch of PlayStation recently posted an image with text that loosely translates to "Most Wanted: Where Are You Crash?"
أكثر شخص مطلوب… أين أنت يا كراش؟ pic.twitter.com/aj85Ap018v

— PlayStation Mid East (@PlayStation_ME) February 6, 2016
This could be little more than a teasing prank by staff at PlayStation but it could also mean a new Crash game is in the offing. History has not been kind to Crash, with his output since his original trilogy on the Playstation varying in quality.
Originally developed by Naughty Dog, the character ended up being published by Activision and developed by Radical Entertainment. The last time we saw Crash on a home console was for Crash Tag Team Racing, a Mario Kart: Double Dash clone that received a mixed reaction. The marsupial mascot has gone unmentioned for years with many, including us, fearing him dead to history. Now we know otherwise!
Whether it's a new game or something simpler, we're hopeful about where this could be leading!