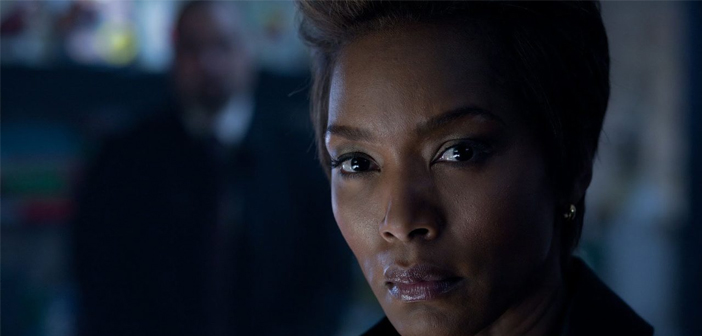 Angela Bassett For Bryan Fuller's Star Trek Captain
The possibility that Academy-Award nominated actress Angela Bassett could captain her own Star Fleet vessel is very alive and real. Bassett is known for her commanding presence on screen, best known for her performance as Tina Turner in the biopic, What's Love Got To Do With It, and more recently for her characters in the horror series, American Horror Story.
The beloved sci-fi series, Star Trek, is set to return to our television screens under the watchful eye of screenwriter and producer Bryan Fuller. The writer has already contributed to series with work on Star Trek: Voyager and Star Trek: Deep Space Nine but is best known these days for his Hannibal series.
An interview from a few years ago where Fuller spoke about his dream team for a Star Trek crew has since resurfaced. Speaking about the roles he placed Bassett very much in the captain's set for the series but she wasn't the only big name:
I want Angela Bassett to be the captain, that's who I would love to have, you know Captain Angela Bassett and First Officer Rosario Dawson. I would love to do that version of the show but that's in the future to be told.
Now a hashtag has appeared on social media channels with fans tweeting #CaptainAngelaBassett in support of Fuller's idea.
With the success of the latest Star Trek movies, many fans, new and old have been asking when the series would return to TV. If Fuller gets his way consider me glued to the show! Two incredible performers on screen leading a team of Star Fleet officers into the perils of intergalactic discovery, diplomacy and battles? The concept would not only see a return to the roots of the series but encapsulate all that Trekkies loved about the show!
What do you think? Do you think Fuller is biting off more than he can chew? Let us know in the comments below!
Editor-in-Chief, part-time super villain and hoarder of cats. If you can't find me writing, I'm probably in the kitchen!