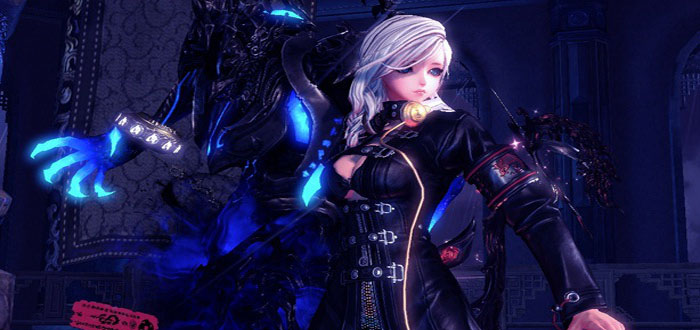 Has anyone reading been playing Blade and Soul lately? The Korean made MMORPG developed by NCSoft has been getting lukewarm reactions as of late, with many people saying that it was an MMO released at the wrong time during the MOBA craze. However, those of you who have overlooked it until now may be interested to learn about the latest class to be added to the game: The Warlock.
In the video below, you can see the Warlock's gameplay, albeit explained in Korean. The class is designed to work with its own summoned Thrall which can engage enemies and protect the Warlock in combat. Aside from this, they are also touted as both being able to cast afflictions on the enemy and buff allies in a supporting role.
If you'd like more information on the class, check out their new page over on the Blade And Soul Website. The Warlock is set to be released on March 2 as part of the Unchained update.