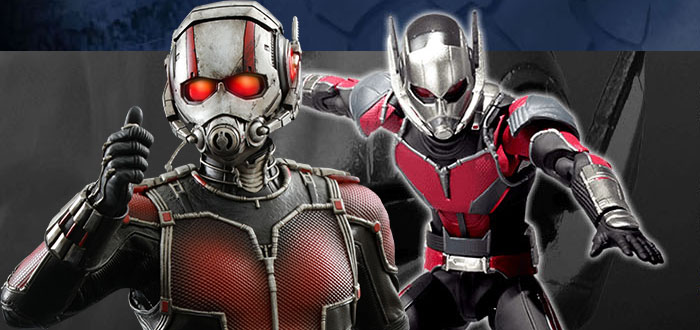 Japanese Action Figure Shows Off Ant-Man's New Costume
If you're like the many millions of fans who enjoyed Paul Rudd's portrayal of the teeny tiny super soldier Ant-Man, you're probably itching to get some details on his upcoming appearance in Captain America: Civil War. The good news is, thanks to a new line of figures from Tamashii Nations, we're being treated to a much more detailed look at the new costume first seen in the Captain America Super Bowl trailer.
The figure (seen below) "stands about 6 feet tall, looks like it will include a small, 1.5 CM tall Ant Man figure as well," according to toyark.com, "Pre-orders look to begin on March 1st, with a release set for July. The figure will be priced at 6,624 Yen (about $55 USD)."
What do you think? Let us know in the comments!