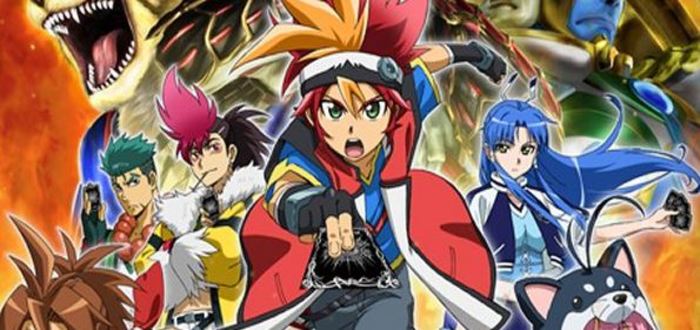 Main Character Designs For Battle Spirits Double Drive Revealed
The main character designs and cast list for Battle Spirits Double Drive have been revealed, and we're pretty impressed so far.
The official website of Battle Spirits Double Drive, which is the latest television anime inspired by Bandai's Battle Spirits card game, made the reveal yesterday.
The show will premiere on April 6 and manga creator, Naoki Iwamoto, drafted the original designs for the characters.
Battle Spirits Double Drive story
The story begins when the red-haired protagonist called Shunta Mogami, a lover of the Battle Spirits game, is transported by a light from one of the cards to Spirits World, the origin of all the Battle Spirits.
There, he meets a girl called Eto, who claims to have summoned him to the Spirits World to prevent its destruction at the hands of an evil God-like king.
Together with the confident Yoku Albatrosa, Shunta sets out to find the twelve God-kings who can seal the evil king away for good.
Masato Ichishiki will launch the manga version of Battle Spirits Double Drive in the May issue of Saikyō Jump on April 1, so make sure to look out for that as well.
Are you excited about this? Let us know in the comments!