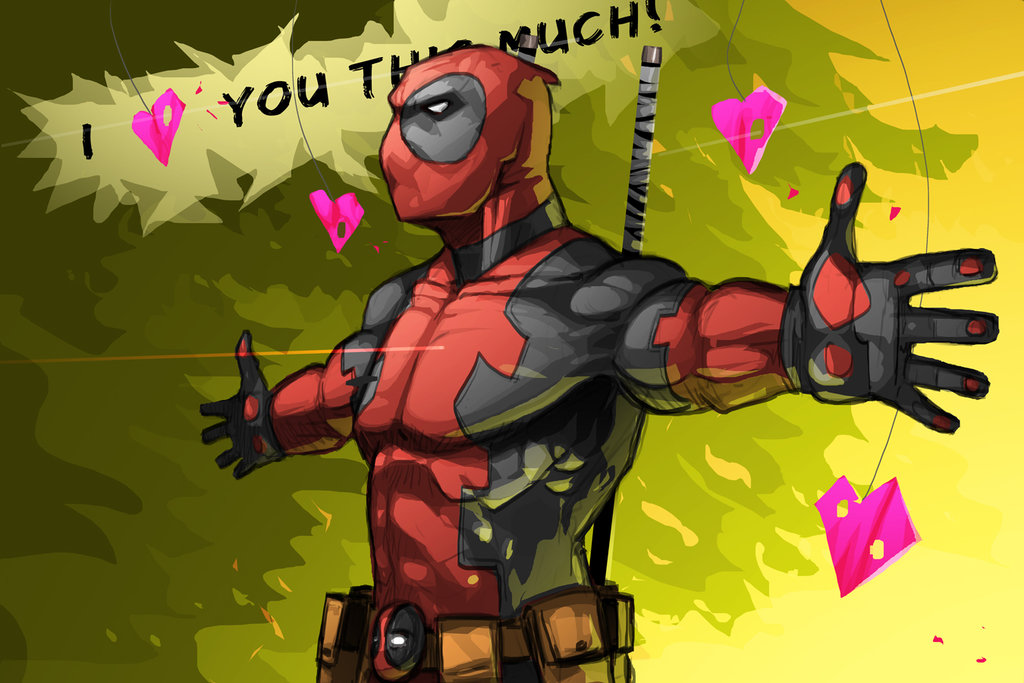 10 Reasons We Should All Love Deadpool
With the release of the Deadpool movie literally just around the corner and our second favourite chocolate based holiday creeping up fast too, it only seems right to show a little love to the Merc with the Mouth! So if you're one of the few who still need to learn and give a little love to Deadpool, let me show you why he's the one for you!
Here are ten reasons why you should love Deadpool…
1. When He Suddenly Became Relatable To All Millennials
2. He Said What We All Wanted To About Star Wars
3. He Respects The Mask
4. He Sometimes Gets Cheeky
5.This One Speaks For Itself
6. He Makes Time For The LittleThings
7. He Appreciates Comic Timing
8. He Always Has Time For The Kids
9. He Cares About Oral Hygiene
10. He's NEVER Afraid To Laugh At Himself
Bonus: Total Nerd
Deadpool releases February 10! Valentine's Day is February 14 so, if you forgot, rush out now and buy the first thing you see… like cinema tickets… to Deadpool!