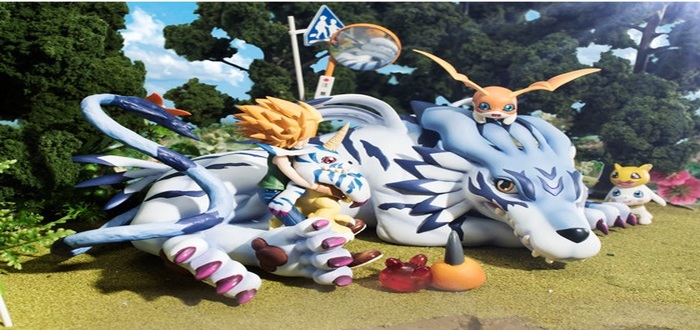 Wizardmon And Gatomon Added To Digimon GEM Figure Line
Well here come the waterworks, the GEM line have unveiled their plans to add a Wizardmon and Gatomon figure to the Digimon figure line while also planning to add Yamato (Matt) and Garurumon.
The line already has an extensive series of characters in it including Mimi with Palmon, Sora with Piyomon, Ken with Wormmon, Joe and Gomamon, TK with Angemon, Kari with Angewoman and Izzy with Tentomon.

The Wizardmon and Gatomon figure is expected to ship in May the figure will set back a pretty penny at about €62 but to any Digimon fan out there it would be worth it, while the Matt and Garurumon pre-orders have opened and is scheduled for July and is set to cost about €88.