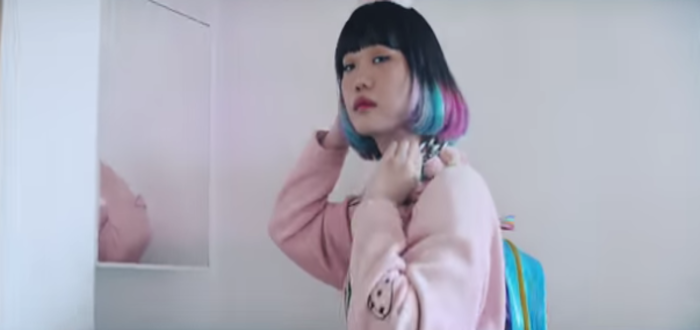 It's been a bit guitar-heavy as of late around here, so for today's pick we're gonna tune into the electronic beats of Porter Robinson!
Coming off his album Worlds, 'Lionhearted' is a more energetic song than many on the album. While a lot of the other tracks are chilled out and quite mellow, 'Lionhearted' is a straight-up EDM hit, with vocals provided by Swedish band Urban Cone. Robinson is well-known as a fan of Japanese culture and it shows here, with 'Lionhearted' sounding like something you would expect to hear coming out of the Japanese synthpop duo Capsule.
His love of Japanese culture extends into the video, which depicts a gang of girls in fashions lifted straight from the streets of Harajuku rebelling against… something. It's never really made clear, but at least they rebel in style, turning entire buildings into glitchy masses of shifting polygons and bright static by smacking them with baseball bats and crowbars. It's visually arresting and a lot more interesting to look at than a lot of electronic music videos, so 'Lionhearted' is definitely worth a look if you're into upbeat synthpop music with a lot of thought behind it.