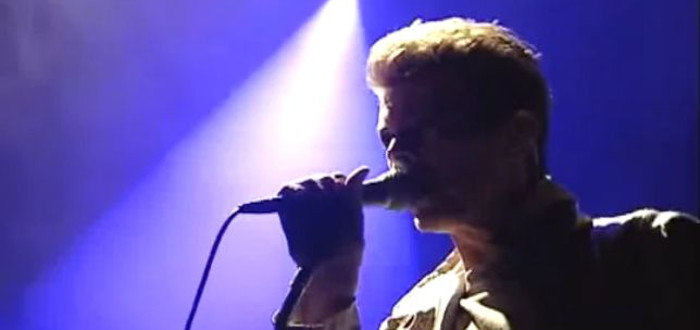 Track Of The Day: David Bowie/Nine Inch Nails – 'Hurt'
It's a sad, sad start to 2016. Just as we've said our goodbyes to one musical icon, we lose another. David Bowie's career was marked by constant reinvention, creativity and a desire to never do things the easy way.
I may not have listened to much of Bowie's output – and for that I have to throw my hands up in shame – but it is impossible not to respect the man for who he was and what he did. He took the misfits of the world and gave them a voice, created a platform for the eccentrics, flew a banner for them to rally under. One such misfit was Trent Reznor of Nine Inch Nails, and the unlikely duo teamed up for a tour together in 1995. Most of you will know 'Hurt' as a Johnny Cash song, but here it is being performed by Trent at the top of his game with Bowie transforming it into an eerie, soulful goodbye to the world.
Remember Bowie as a man for whom "conventional" was a four-letter word. Remember him as a man who never settled, a man who gave his all to everything he ever did. Or, if you prefer, remember him as the flamboyant goblin king who danced around a throne room in impossibly tight pants with a riding crop. I'm sure he wouldn't mind either way.
'Hurt' was Johnny Cash's final swan song to the world. It seems only fitting that I use it here to say goodbye to another legend. Rest easy, starman.