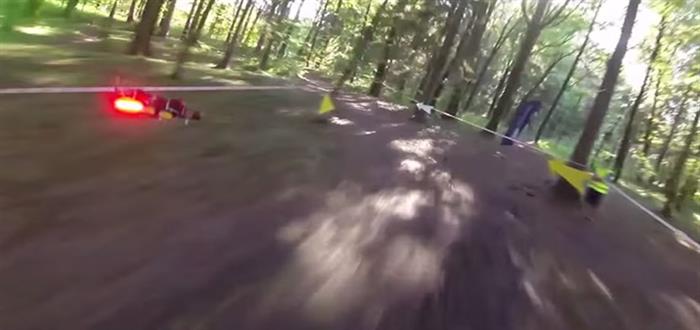 The Latest Sports Craze Is Drone Racing
We love celebrating all things weird and wonderful on The Arcade, and the latest craze to hit the world of sports is definitely that. No, it's not an esport, it's drone racing.
Yup, we've finally found a non-spying use for these things! The drones work by the pilot wearing a first person view monitor to view the drones position and drive it through set tracks. Of course, there is some more skill involved than just pushing a button and watching the whirley-gigs do their thing, but honestly I'm not qualified to tell you what those skills are. All I know is if we were going to get any closer to having pod racing become a reality this would be a nice non-lethal step!
You can find more information about the Drone Racing League on their website here.