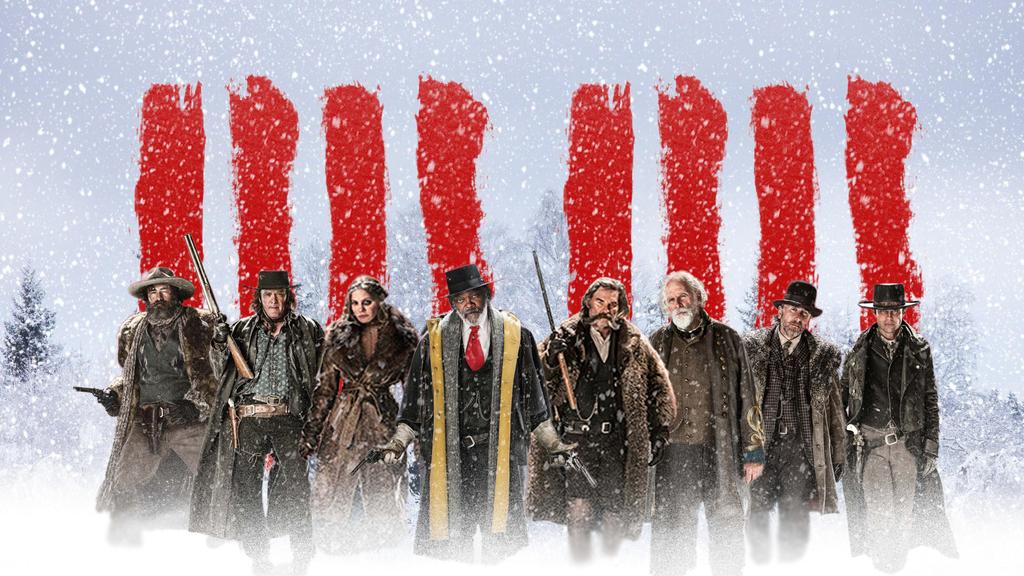 Quentin Tarantino's new movie The Hateful Eight won several awards at the  Capri Hollywood Film Festival.
As well as winning the Best Film award, Samuel L. Jackson won Best Actor for his portrayal of "The Bounty Hunter", Jennifer Jason Leigh who plays "The Prisoner" won Best Supporting Actress and Ennio Morricone won Best Original Score. The festival which is held on the Italian Island of Capri also gave awards to David O. Russel for his Joy screenplay and Inside Out won best animated film. Beasts of No Nation, which was released simultaneously on Netflix and theatrically, won Best Director, Best Cinematography (both going to Cary Joji Fukunaga) and Best Supporting Actor (Idris Elba).
The Hateful Eight was released in the US on December 30th and is due for release over here on the 8th of January.
Harvey Weinstein, co chairman of The Weinstein Company made the following statement. "Quentin Tarantino and the entire team from 'The Hateful Eight' are beyond thrilled to have been acknowledged in such a big way from the Capri Hollywood Film Festival. He is a massive fan of Italian cinema, which he often pays homage to in many of his films. I believe that this fantastic accolade is the beginning of the road to the Academy Award Best Motion Picture nomination that Quentin thoroughly deserves."