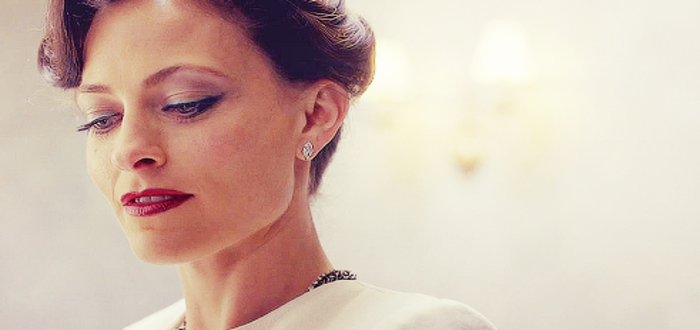 Style Saturday: Sherlocked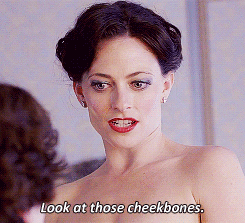 If a special episode of Sherlock isn't a great way to start the year, I really don't know what is. And to celebrate, well, we can't celebrate the series being back just YET, but we'll get there!
For now we can just rewatch the existing ones for the upteenth time and ogle at some of the most charming and charismatic people on television today (Me, biased? Not AT ALL!)
IRENE ADLER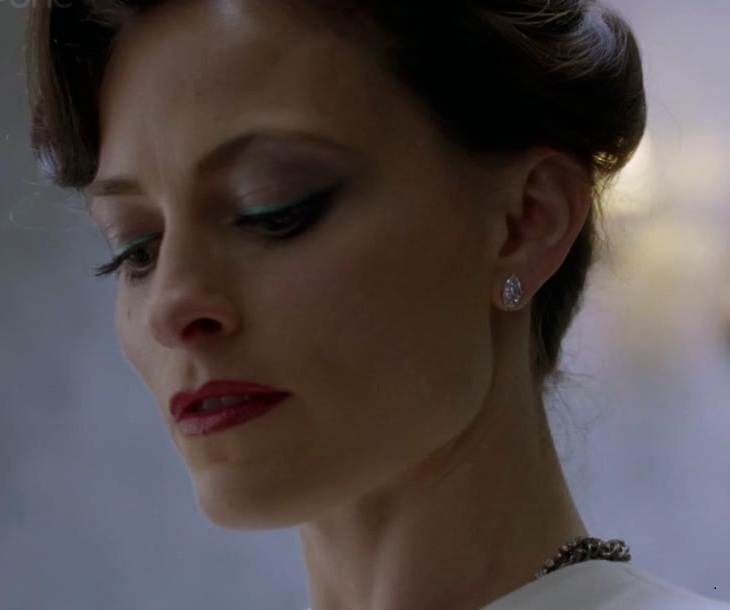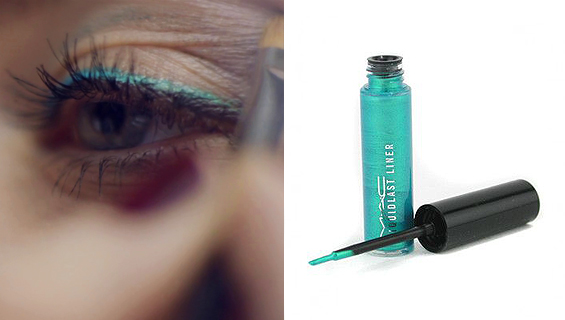 When thinking of charm, class, and personality, it's impossible not to think of the amazingly cunning and absolutely stunning human being that is Ms. Adler. If you're looking for timeless beauty and classy looks, she's a perfect example. When you look closely, you'll see the choice for her makeup is quite interesting.
Although her look may seem like it's your traditional cat eye with a red lip, there is a bit more than what meets the eye at a quick glance. She actually sports a double liner: a traditional black liner close to the lashes, surely to bring them out and give them more depth, and another line on top of a surprisingly bright blue. Unfortunately this specific liner is a discontinued product from MAC, so you may have some trouble finding it, but I'm sure there are plenty of dupes out there in the market.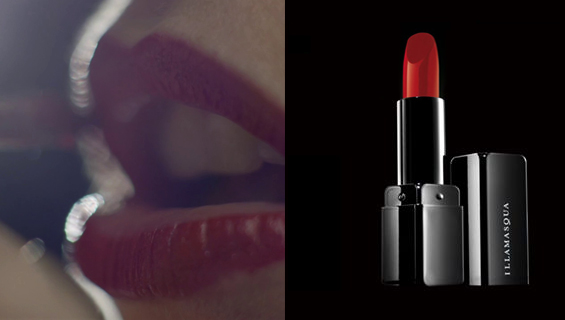 For her lips, a deep matte red is in order. According to Sherlockology, the lipstick used in this episode is Illamasqua's 'Encounter'. MAC's 'Russian Red' could also be a good choice when recreating this look. Just look for deeper tones of red that are less orangey in tone.
BAKER STREET
One might argue that 221B Baker Street is a character just as important as any other in the Sherlock stories. Boy, if those walls could talk… They'd probably just yell obsceneties at Sherlock for all the abuse taken over the years, to be completely honest. So why not pay a little tribute to their little humble abode by wearing its wallpaper on your nails?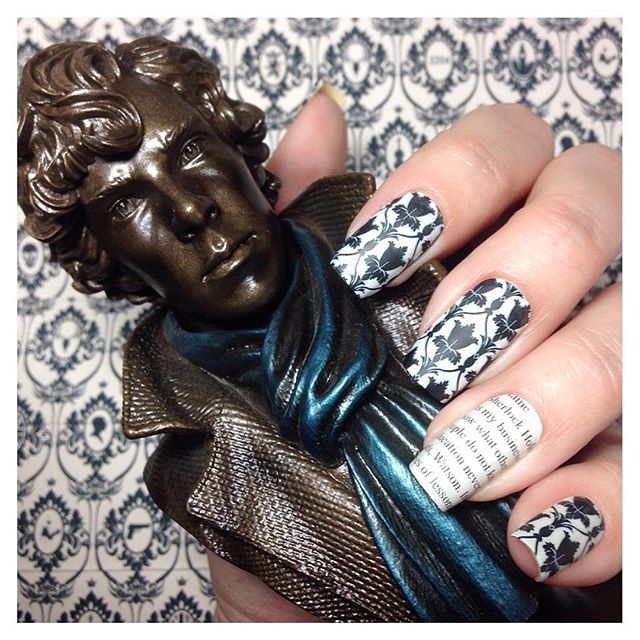 These nail wraps by Espionage Cosmetics are an incredibly easy way to have fabulous looking nails in no time. No need for expensive manicures or waiting for layers of polish to dry; you can just stick these on your nails and you're good to go! They also work really well on fake nails, in case you're adept at applying those as well.
Who's your fashion icon from Sherlock? Let us know in the comments bellow!