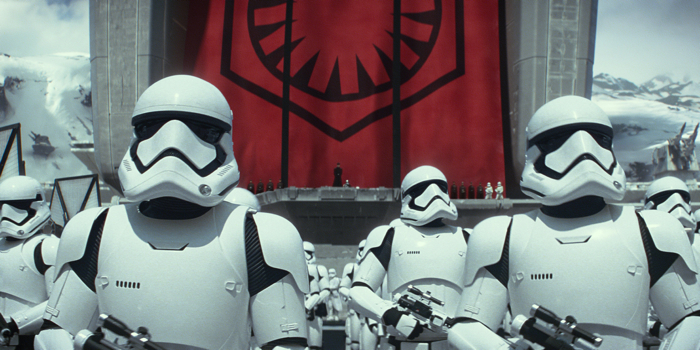 Spotify Adds The Force Awakens Soundtrack And Novelty Features
Spotify has now added The Force Awakens' soundtrack to the popular music streaming website, along with other Star Wars soundtracks as well.
Not only that, there are also playlists for each character as well! Brb, going to binge-watch Rey's music.
Spotify is clearly having a bit of fun with the huge Star Wars craze that is ever-growing, and has added a lightsaber progress bar near the bottom which flickers when you run your mouse over it. Handle and all.
We don't know about you, but this is the kind of novelty idea that we can get on board with. In fact, make all the progress bars lightsabers – the more the merrier!
What do you think of this addition? Let us know your thoughts in the comments!