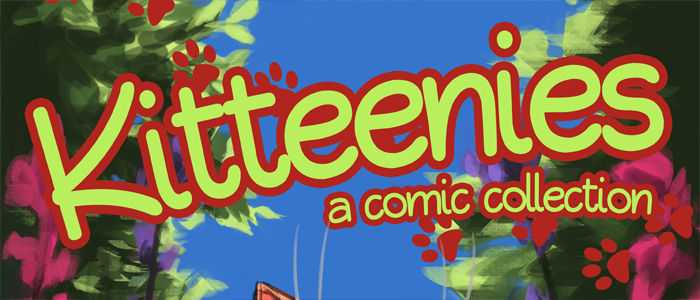 Review: Kitteenies The Collection
I don't know where the Internet and its netizens developed an obsession with cats and kittens but as far back as I can remember the world wide web has always worshipped felines. Lolcats, grumpy cat, cheezburgr have grown so big they're a cornerstone of internet pop culture and those only scratch the surface. We love everything to do with cats but with so much out there is there any room for something new, something other than funny vines and memes.
Irish comics creator Leeann Hamilton thinks so late last year she introduced the world to Kitteenies, a comic collection about three little cats exploring the world around them.
Meet Scoot, Frizzle and Luffly…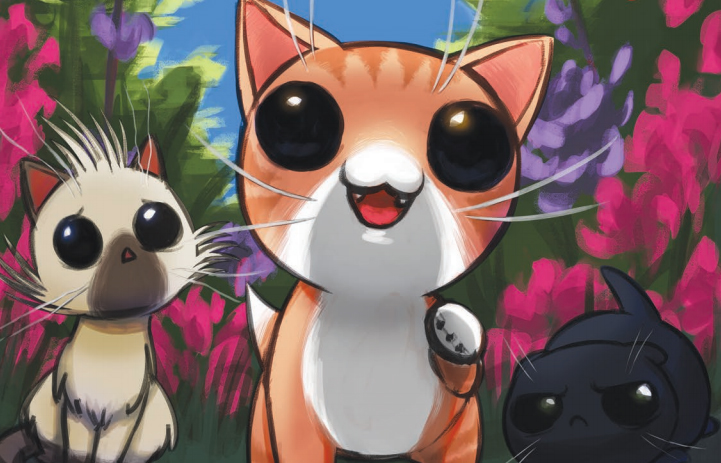 The Kitteenies comic collection gathers up four stories, written, drawn and coloured by Hamilton who in usual fashion makes all of this look and feel like it's the easiest thing to do in the world. Scoot, Frizzle and Luffly are three adorable little cats who even in four short stories, demonstrate perfectly (it's killing me not to use cat puns and effects here) the personality of the domestic cat. As individuals they each have their own characteristics, Scoot the curious and energetic one, Luffly the sour puss and Frizzle the skittish needy one but the trio act as one and as any cat owner will attest to, owning one cat is basically like owning three.
So what exactly can three little kittens get up to in the space of four comics? Short answer, a whole lot!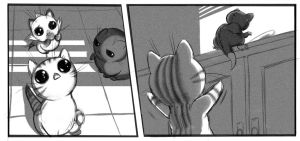 In 'Alieum' the trio encounter a lost alien looking to get back home, not before the kittens bash it's ship about the place and drop it from several heights to give it a kickstart! 'Bow Wow' the trio confront the neighbour's dog and the cats versus dogs age old argument gets tossed out the window when the language barrier is broken down. 'Noot' lets the mouse out of the bag as the cats are infiltrated by an imposter looking to forage for some supplies. Saving the best for last Hamilton pulls on the heartstrings with 'Think' as the three adorable little cats make room for an elder and help her see the stars once more.
With a mix of adventure, humour and thoughtfulness, Leeann crafts four very enjoyable and entertaining stories all of which are equally matched with adorable panels. The kittens are drawn in a way that maximises their adorableness, whether it's the frowning puss permanently etched on the ironically named Luffly, the eagerness or boldness in Scoots eyes or the twitchiness in Frizzle. Opening with a full colour story, 'Aliem' Hamilton shows her flair for colours, soft and warm tones set a nice comfortable look which is followed through in the last few pages of the collection in 'Think' where they are needed more than ever to help cope with all the feelings.

As an added bonus, the collection also features guest art from other Irish artists (with special mention to Jason Browne who should only ever draw cats from here on out!) a few guest comics and a rather handy guide should you wish to create a Kitteenie of your own.
Hamilton delivers buckets of cute and charm all rolled up in three kitten sized balls of fluff and Kitteenies: The Collection is a fun read. I hope that we'll continue to see more from Scoot, Frizzle and Luffly in the future perhaps between the panels of a webcomic all of their own. I've every bit of confidence that these little furballs would be very much welcomed amongst the rest of the internets feline friends.
Kitteenies: The Collection is available to buy online from Sellfy.
Editor-in-Chief, part-time super villain and hoarder of cats. If you can't find me writing, I'm probably in the kitchen!