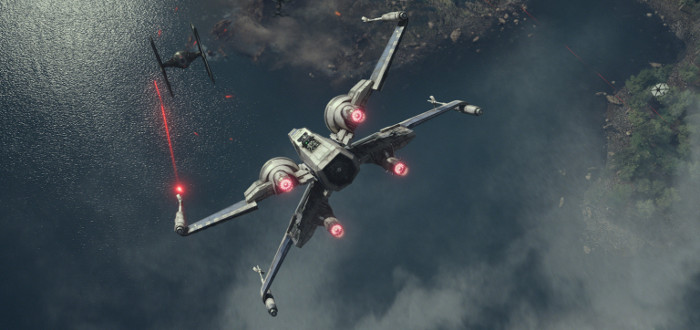 Star Wars Episode VIII, Spider-Man Moved In Sony/Disney Rejig
Disney has released a press release revealing that Star Wars: Episode VIII's release date has been pushed back from May 26 2017 to December 15 2017.
The recent film, The Force Awakens, was originally meant to be released in the summer before being pushed back to a Christmas date instead, which means that we'll get three December release dates in a row; The Force Awakens, Rogue One next year and Episode VIII the year after.
The fifth Pirates of the Caribbean movie will take the original Episode VIII place on May 16, 2017. The film, whose full title is Pirates of the Caribbean: Dead Men Tell No Tales, will see the return of Johnny Depp as Captain Jack Sparrow in what is one of Disney's biggest blockbuster franchises.
In lieu of this, Sony have opted to move the new solo Spider-Man film to July 7 2017 and the upcoming Jumanji remake into 2018 to compensate. That Spider-Man movie is a big one as it's the establishing story for the Marvel Cinematic Universe's Peter Parker, who will make his debut in Captain America: Civil War this May.
Though perhaps bad news for those who are chomping at the bit for the sequel to Star Wars: The Force Awakens, this is to be expected. Between Marvel, Star Wars and Disney/Pixar, there were four huge sequels set to land during that year – Episode VIII, Pirates 5, Cars 3 and Guardians of the Galaxy Vol. 2. Moving some of the furniture allows each of these movies to breathe in the box office. Director Rian Johnson now has a suitable run-in time for the next episode in the Star Wars saga, too. Reports are suggesting there are extensive rewrites occurring with the market feedback from The Force Awakens so this provides ample time to really hash out where the trilogy is going.
But this hasn't solved every problem as now Episode VIII clashes with James Cameron's Avatar 2 and Steven Spielberg's Ready Player One is also penciled in for that December. Doubtless neither Spielberg nor Cameron are happy about this situation, but that's if both of them will definitely make those release dates.