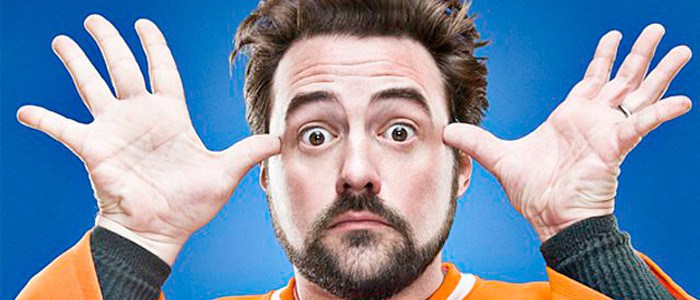 Potential DC Multiverse Crossover Is Possible, Says Kevin Smith
Kevin Smith has made comments lately that hints at a potential DC multiverse crossover. The filmmaker said that higher-ups in charge of adapting DC characters for screen have "left the door open" for a potential crossover eventually.
Smith hosted a 'DC Films Presents: Dawn of the Justice League' special this week where a lot of new DC movie footage was unveiled. However, one segment that Smith recorded with Geoff Jones, the DC Comics Chief Creative Officer, was cut from the show.
In the Arrowverse of shared DC stories, Grant Gustin has received critical acclaim for his portrayal of The Flash, however some fans were disappointed when Warner Bros. tipped Ezra Miller to play the character on the silver screen.
In the 'Fat Man on Batman' podcast, Smith mentioned an exchange he had with Johns which leads fans to believe that both Grant Gustin and Ezra Miller's Flash could be racing together on the big screen.
Smith said, ""We did a piece where we talked about — I don't know how much I'm supposed to say because they cut it out. But the idea [came up] of, 'Hey man, DC is known for nothing if not a multiverse,' so at which point I was like to Johns, 'Could they fucking crossover?' And he was like, 'Ahh.' So doors are being left open and stuff like that."
"Think about this, you can have Ezra Miller be the Flash and you could also have Grant be the Flash, because there's a multiverse at work," he concluded.
Although this is no official confirmation, it certainly leaves the door open for crossover possibilities. We here at The Arcade would absolutely love to see this happen. What do you think? Leave your comments in the section below!