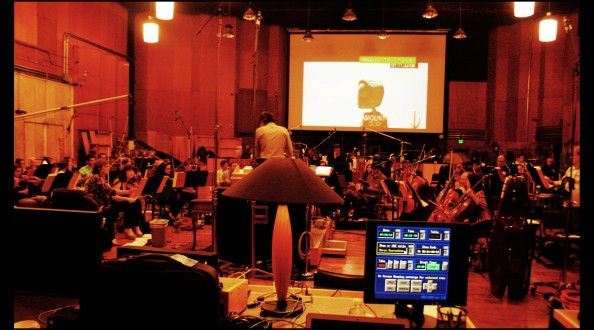 Music Monday: Easy Listening
Final week to payday, last week of January and the blues associated with it. The stress and struggle are real for a lot of us as we push ourselves to reach the end of the month with our sanity intact. So here I am to bring a bit of easy listening to your day.
I was inspired by Wayne's Music Monday choice of Rey's Theme from Star Wars TFA: to listen to soundtracks all week. A lot of times while working I do become a little overwhelmed with lyrics and the constant distraction of lyrics of the song and not have it as the background to your day. Star Wars and John Williams was my saving grace for the stressful moments of the day whether it be hanging out in traffic, ploughing through that final report and various other stresses. So here goes..some of the most amazing composers for some of the well-known movies
The first is brought to us by the amazingly talented Michael Giacchino. This guy has done it all from Star Trek to Jurrasic World but this is easily one of my favourite movie moments and Michael is able to capture the feelings beautifully.
Michael Giacchino – Married Life from Up
James Horner – Never an Absolution from Titanic
The next one is provided by easily my favourite composer ever James Horner. An amazingly gifted composer who sadly passed away in 2015, his music is synonomous with movies like Titanic, The Amazing Spiderman and Bicentennial Man. I chose this track as I have always had an affinity for Titanic. Judge me if you will for the acting and the sheer cheesiness of the romance of Jack and Rose but you can't deny this tune for the power and chills that it gives. An incredible talent that will live through his music for many years to come.
Yann Tiersen – Comptine D'un Autre Ete L'apres-midi from Amelie
Yann Tiersen is a French composer and musician who brought the film Amelie to life. He was relatively unknown outside of France up until his score was presented to Amelie director Jean-Pierre Jeunet  who had someone completely different in mind for the score initially.
James Horner – The Gift of Mortality from Bicenntenial Man
Another score that used to give me the feels was from, again, James Horner. Bicenntenial Man was one of my favourite movies if not for the most beautiful score that I've ever heard. Particularly this track featured near the end of the movie.
Murray Gold – I Am The Doctor from Doctor Who
Matt Smith is definitely my favourite doctor, even more so when tied in with this fantastic track from Murray Gold. You can almost see Matt Smith getting sassy with the Atraxi when you listen to this track !
Danny Elfman – MainTitle  from Edward Scissorhands
Danny Elfman's music is very easy to spot but that doesn't take away from his chilling scores, particularly when tied in with chillingly beautiful movies like Edward Scissorhands.
Thomas Newman –   Megs Hair from Little Women
A family favourite in our household the score to me is of warmth and love and all the nice feelings. A fitting way to end this weeks Music Monday 🙂