Mark Ruffalo Rewards Two Little Girls After Good Deed
Award winning actor, Mark Ruffalo, who is best known for hulking it out on the silver screen with The Avengers, recently lost his phone and ID during Saturday's blizzard in New York.
He put out an APB on Twitter once he realised he'd lost the items, hoping his Twitter followers (over 2 million of them) could help him find his stuff.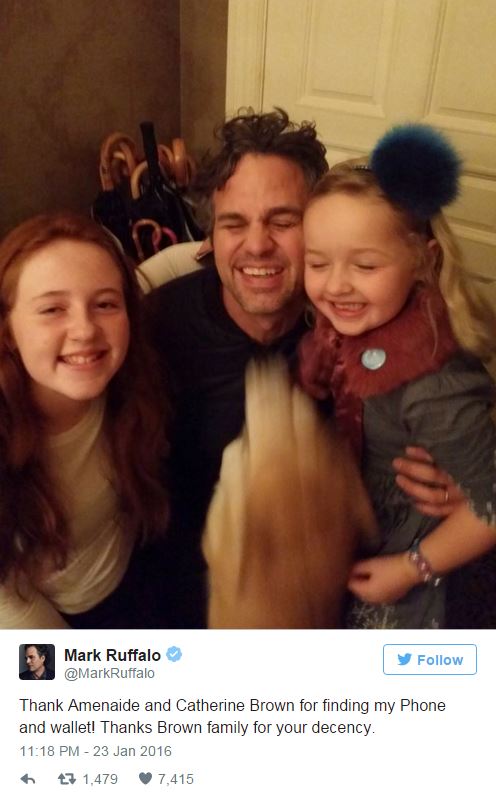 Just 20 minutes later, two little girls called Amenaide and Catherine Brown found the items while walking home from Shake Shack with their mum.  "They checked his driver's license, but didn't recognize 'Mark Ruffalo,' their dad, Peter Brown, told TMZ. "The phone was locked so there was no way to get number, but someone texted and left their number on the screen. One call led to another and they got in touch with Mark's publicist."
Ruffalo popped by their house later that day to retrieve his items and gave the girls $100 for their good deed. He also promised them a signed Hulk picture. The girls' dad said they will be using their reward to "buy bubblegum and peanut butter M&Ms".