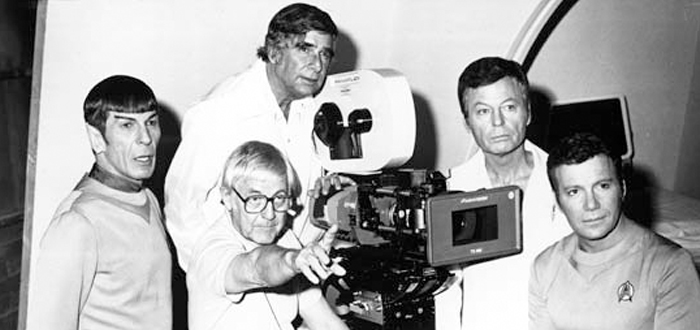 Lost Gene Roddenberry Work Recovered After 30 years
What can only be some amazing twist of fate, on the year Star Trek will celebrate it's 50th anniversary, lost work from the show's creator Gene Roddenberry has been found.
Almost 200 five-and-a-quarter-inch floppy disks have been recovered and the data saved pulled from them thirty years after they were thought lost. Roddenberry used a custom built computer that utilised a long since forgotten system known as CP/M, 'Control Program for Microcomputers' storing the information typed on the disks.
While it was no easy task, a solution was found by the team over at DriveSavers who had to reverse engineer a recovery method to save the information stored on the discs which they received from Roddenberry's estate. The operation was a success and took almost a year to complete.
Whether the data pulled contains Star Trek related material or just some of the creator's thoughts or even possible plans we'll have to wait and see. The information pulled has been kept highly confidential.
Editor-in-Chief, part-time super villain and hoarder of cats. If you can't find me writing, I'm probably in the kitchen!