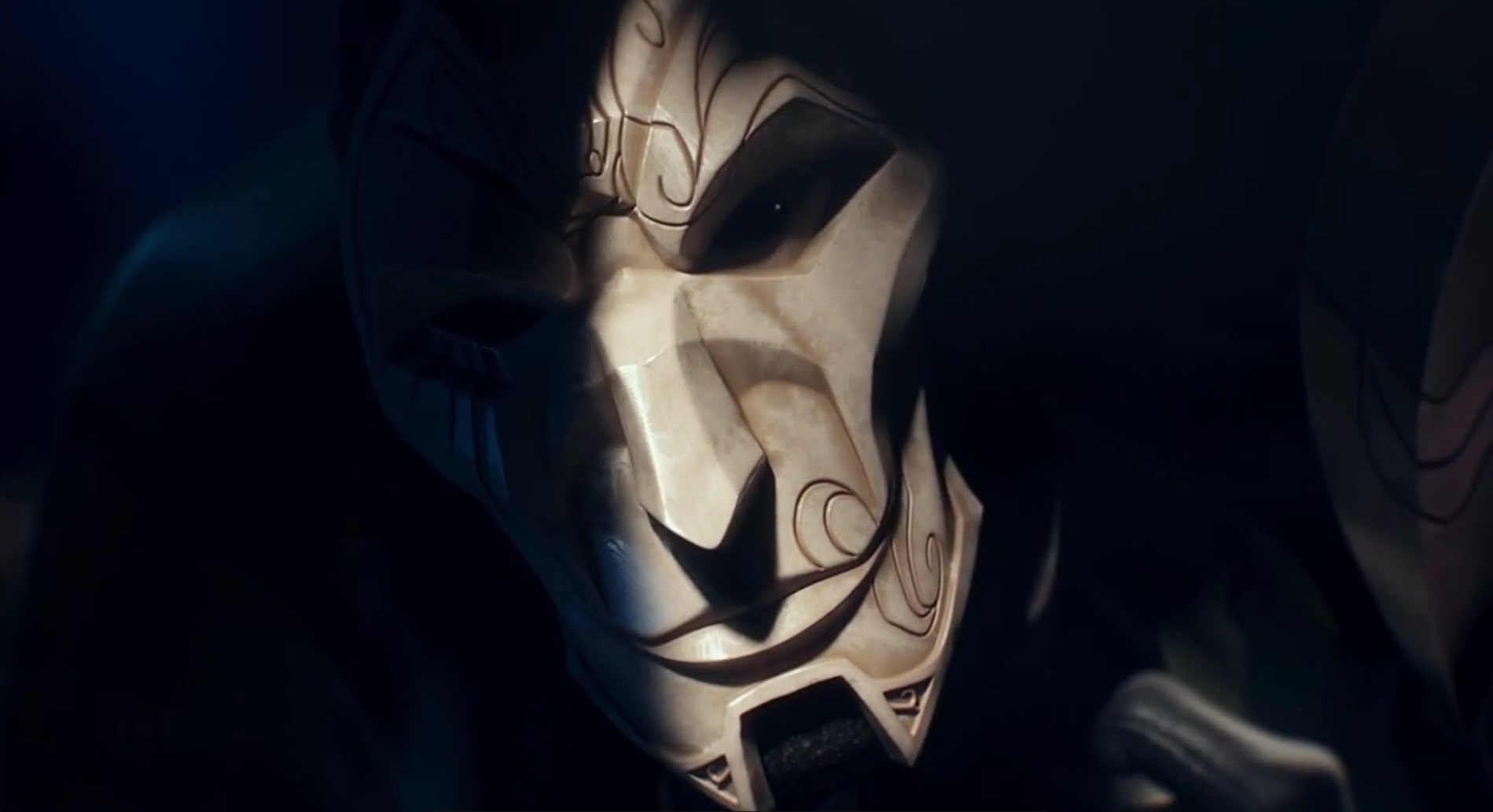 League Of Legends Teases Sinister New Champion
League of Legends has certainly come out with some truly beautiful champions in it's lifespan, but according to one upcoming marksman, they aren't beautiful enough! Believed to be the teaser for a new champion named Jhin, Riot Games released their teaser video titled 'Mind of the Virtuoso", showing a gun being fired and its effects on its victims.
Jhin began being teased last week when the official champion pages for Sona, Zed, Garen, and Vi were updated to play a short clip of the champions being shot, and their icons were updated to show the effects of the bullet. Not much is known about Jhin currently, aside from the fact that he is male and was likely the brainchild of GypsyLord, champion designer for Gnar, Vi, Ekko and Jinx. It's also been mentioned that the champions voice is "100% pure psycho", leading us to believe that Jhin will be somewhat unstable, and possibly deranged. As if shooting people in the name of beauty wasn't enough of a clue! Jhin is likely to be revealed in greater detail sometime next week when the PBE cycle updates.
Most fans have likened Jhin to the character Handsome Jack from Borderlands due to his appearance, however in my own humble opinion I'd liken his character to J.S. Steinman from Bioshock, a mad plastic surgeon obsessed with making his patients beautiful. I'm open to hearing some ideas in the comments section below!