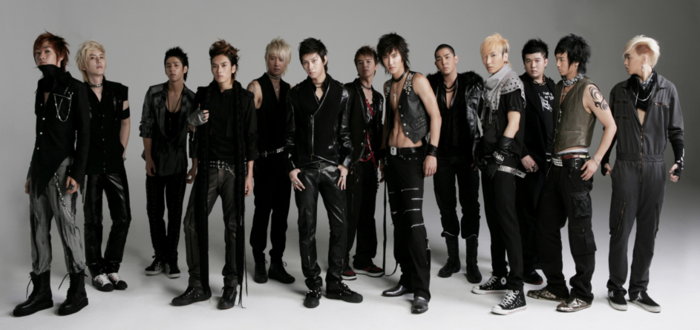 Today's K-pop track of the day is a throwback to the early days of Super Junior!
Don't Don came out in 2007 and features a heavier rock sound, a very different SuJu than the one fans are used to. It also gave us one of our first glances at the talents of now Super Junior-M member Henry Lau (which caused major fan wars back in the day!).
It also had the glory that was Kim Heechul with red hair.
The lyrics of the song talk about how money has made the world go crazy. The title is a play on the words 'don', the Korean word for 'money' and 'donda', a Korean phrase meaning 'to go insane'. The lyrics call for a change in the world, so the children of the future have a better place to live.